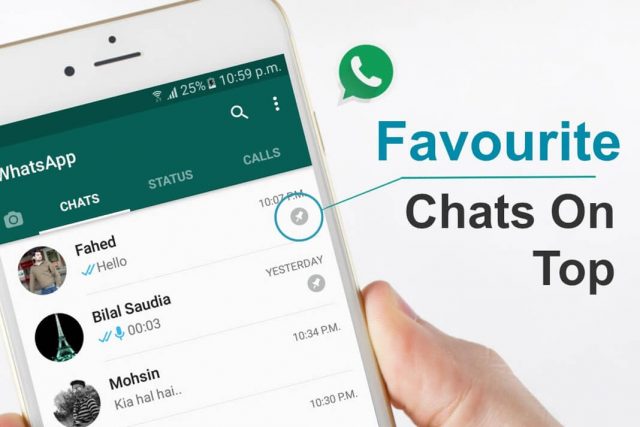 WhatsApp is one messaging platform that has changed the way we used to connect through digital services. Its growth has been phenomenal and the numbers it has achieved in terms of user penetration and acquisition are jaw-dropping. That's probably the reason it was acquired by Facebook at a whopping $19 Billion in the year 2014.
And the main reason WhatsApp is such a success and an undisputed leader amidst the large pool of messaging apps is because it has continuously grown to help users with easy features and resources they can connect with most eventfully.
Talking of the recent developments, just when we are getting accustomed to set live statuses, we have a new feature already in (in Beta phase though) that would let you pin your favorite/priority chats on the top of the pile.
What does that mean to you? Well, with that you would be able to choose to stick or fix up the most frequent people or groups you interact with or find interesting on top, while the other chats would appear as they do now.
This simply means that it is going to make your life easy managing chats, if you are one of those who involves in simultaneous messaging with many people on a regular/frequent basis.
How would you be able to do it? Well, it's quite easy, you just have to pick on the pin symbol and put it on your favorite chat that you want to see on top. It will always appear to you on the top until you choose to deselect it or replace it with another chat. You can do it with up to three chats at a time.
As of now, the pin-on-the-top feature is available for WhatsApp app version 2.17.162 or later.
We can expect this feature to roll out with a stable version of app anytime soon.