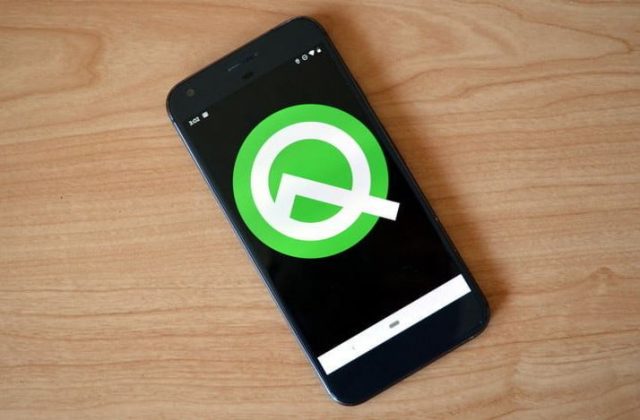 As soon as the news of the release of Android Q Beta 6 by Google came on the internet, people all over the world were excited to see what the beta of this new beta 6 update would be over Beta 5, which was released in July.
Beta 6 has been announced as the last update for Android Q which will be officially launched in Q3 2019.
The final beta has come with its own bag full of surprises for users and developers. What was missing or was an issue in beta 5 is now rendered in beta 6 and has been fixed. Let's take a look at beta 6 to see what is on offer.
What's new in beta 6?
When it comes to addressing all Android Q features, the list is a long one. However, we can get a glimpse of some features that were updated and fixed for the final version.
The API for developers was finalized in beta 4, meaning beta 5 and now beta 6 is primarily about eliminating bugs and giving Android Q Masterpiece the final touch. The update includes the latest Android Q system pictures for Pixel and Android emulator. The build tools for Android Studio have also been updated in Beta 6. In addition, the API 29 SDK has been finalized in this latest update.
Chris Baines, an engineer in the Google Android Developer Relations team, said, "The behavior of the exclusion API is changing. You can request what you like, but the system now honors X amount (currently 200 DP) from below.
Now let's focus on the most-awaited and interesting feature update of Android Q Beta 6: Navigations Gesture.
Navigations Gesture is an incredible feature that is keeping users and developers on their toes. There is a 200dp vertical app exclusion limit for back gestures. With this, the sensitivity preference setting has also been added for back gestures to render smooth functioning. Google claimed that these changes are "based on user feedback".
Chris tweeted addressing the navigation drawer "Drawer behavior is changing. Users will be able to open the drawer by drinking and then swiping the drawer. The major advantage is that it works with existing applications with "older" drawer versions. "
How to get beta 6 update?
If you want to taste this latest update yourself, you can enroll here. By the way, this is not very useful because you only have to enroll your Pixel device once.
If you are already registered and have received a beta 5 update, you will receive beta 6 today or soon. Partners joining the Android Q beta program will also update their devices in the coming weeks.
For developers, if you need to start exploring beta 6, you must first download the official API 29 SDK and other tools in the final release of Android Studio 3.4. After that, just follow the instructions to configure your environment. Also, be sure to check the release notes for anticipated issues.