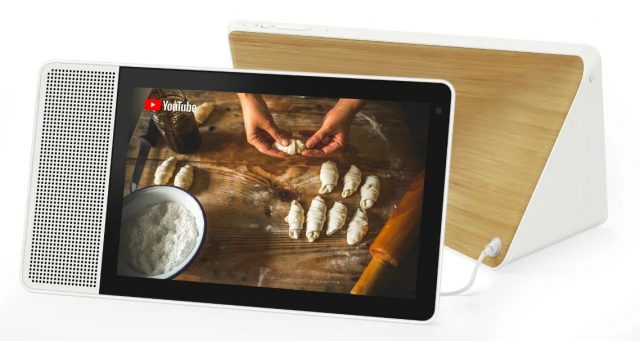 Chinese tech company Lenovo has launched the Smart Clock and Smart Display in India today. Let us tell you that today i.e. on August 26, Google has also launched Nest Hub Smart Display in India. Lenovo has introduced two new products. Lenovo Smart Clock has a 4-inch display and also has the support of Google Assistant. The screen of Smart Display is 10 inches.
Price
The price of Lenovo Smart Clock in India starts at Rs 5999. You can buy Lenovo Smart display for Rs 14,999. According to the company, both these devices can be purchased from Lenovo's website including Flipkart, Croma, Reliance Digital and Lenovo stores. The sale will start on August 28.
Lenovo Smart Clock
This smart clock has a 4-inch IPS screen. This Smart Clock has many features including the Google Assistant. You can operate it like a smart speaker with a voice command. For example, if you call it Ok Google, Good Night, then the display of Smart Clock will stop.
On the display given in the smart clock, alarms, meetings reminders and weather information are shown. Apart from this, you can also listen to songs from it. This Smart Clock has a 6W inbuilt speaker. As a screen saver, you can set an album in this clock.
Lenovo Smart Display
This smart display of Lenovo is with a 10-inch screen. Google Assistant has also been supported in this. The touch screen display is provided. According to the company, multi-tasking can be done easily in this smart display. For smart devices, it has a single hub from where they can be managed.
It also has the support of YouTube, that is, you can also watch videos, can also search Google. Obviously, it will need an internet connection. Video calls can also be made. The company has said that it can also be used as a digital photo frame.