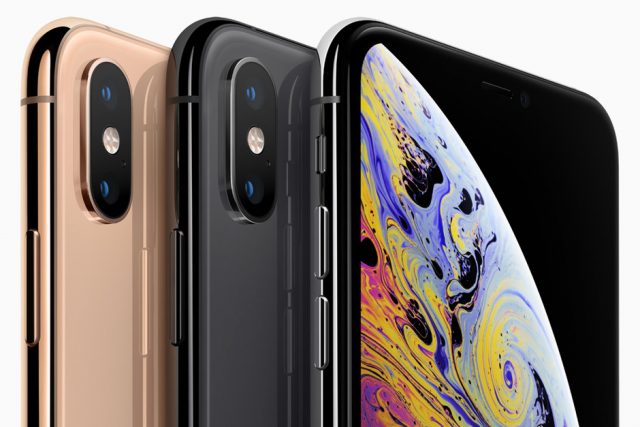 So the new iPhones are here and we can understand if you are a bit confused by the new nomenclature. The three phones- iPhone XS, iPhone XS Max, and iPhone XR are almost the same in many aspects but their price difference suggests there ought to some key differences. So let's find out what is the difference: iPhone XS vs iPhone XS Max vs iPhone XR.
Let's first take a look at the flagships- iPhone XS and iPhone XS Max. Both the devices are identical in all the aspects except for what the name suggests- the Max variant is a bit larger and of course, it is a bit more expensive:
Specs
iPhone XS
iPhone XS Max
Dimension
143.6 x 70.9 x 7.7 mm
157.5 x 77.4 x 7.7 mm
Display
5.8 inches
6.5 inches
Weight
177 g
208 g
Battery
Up to 20 h (3G)
Up to 25 h (3G)
Price
$999 (64GB)

Rs. 99,900

$1,099 (64GB)

Rs. 109,900
All the other specs including AMOLED display and resolution, 12MP dual-camera, 7MP front-camera, stainless steel body, among others remain the same. That extra $100 is only for that extra 0.7-inch display.
The key difference actually lies between not iPhone XS and iPhone X Max but rather between both these devices and the iPhone XR. With a 6.1-inch display, it is placed between both the devices in terms of form-factor and weight. Here is a detailed breakdown:
Specs
iPhone XS/ XS Max
iPhone XR
Body
Stainless steel
Aluminum
Resolution
1242 x 2688 (458 PPI)
828 x 1792 (326 PPI)
Storage
Up to 512GB
Up to 256GB
Camera
12MP dual camera
12MP single camera
Water resistance
IP68
IP67
Color variants
Gold, Silver, Space Gray
Red, Black, Yellow, Blue, Coral
Price
$999/$1099 (64GB)

Rs. 99,900/109,900

$749 (64GB)

Rs. 76,900
Under the hood, however, all the three devices are powered by the same Bionic A12 chipset- that the company claims is far more capable than its predecessors. The 7MP front camera is also the same in all the three devices. The battery life of iPhone XR is similar to that of iPhone XS Max, while that of iPhone XS remains slightly less.
Overall, the decision finally comes down to the price. If you want superior display and camera, pay that extra $150 but if you are looking for performance and are okay with a reasonably good display and camera, iPhone XR would still make a good purchase.