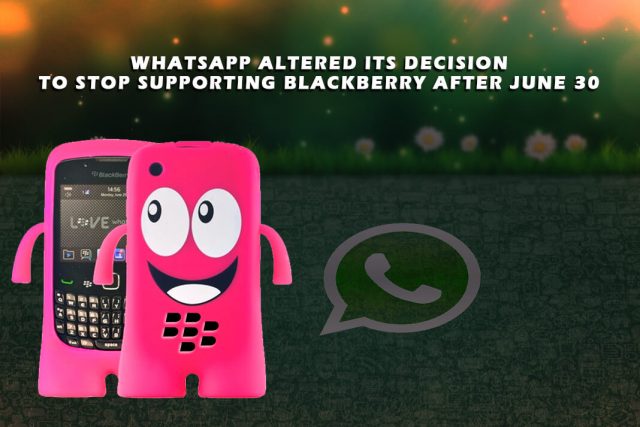 As per the reports issued a few days back, the smartphones that run on Symbian are soon going to get outdated for WhatsApp. As per that report, if you still have a phone that supports Symbian or BlackBerry platforms (like BlackBerry 10 or Nokia S60) you will be not able to use WhatsApp anymore after June 30.
But now as per the latest reports WhatsApp has extended support for users running the messenger on older mobile platforms. According to the update to the blog post, BlackBerry OS and BlackBerry 10 can be used until December 31st, 2017 and Nokia S40 until December 31st, 2018. However, as implied, devices other than these from the makers would not be supported.
This is not for the first time when WhatsApp is discontinuing to support any system. The same happened with Android 2.2 Froyo, iOS 6 and Windows Phone 7 too last year. And this is at the same time the Facebook-owned WhatsApp announced that it would be ending up supporting more platforms. However, this idea was postponedand slated to be implementedin the month of June of 2017. This decision was made after BlackBerry voiced its displeasure against the move.
The reason for this had been mentioned in the WhatsApp Support page which says, "These platforms are not putting up with the abilities to show any support for the upgraded app versions and we can't continue to adjust with these limitations in future."
It further mentioned that the app would be tending to work towards newer and advanced OS capabilities that include systems like Android running OS 2.3.3+, iPhone running iOS 7+, or Windows Phone 8+.
If you are looking to transfer your data across platforms there's no way you can do it as per now. All they can do to is taking a backup on their chat history to their email accounts and the WhatsApp Support page offers complete steps to do that.