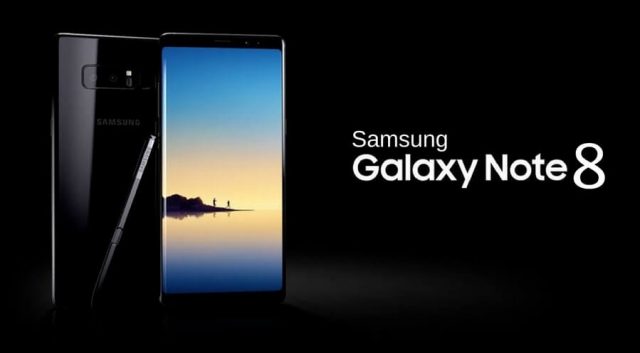 If we keep aside the last year's exploding Note 7, it's been over 2 years since this flagship lineup received an update. With launch of Note 8, the wait it seems was well worth it.
But before we get into the device specifics, it's worth noting for all those safety skeptics is that Samsung has now in place an 8-step battery safety test that promises highest possible quality and safety assurance.
Design
The Note range was initially considered a phablet and consequently, had a very distinct design aspect from all other phones. But as the screen size in general is consistently on a rise, that gap between smartphones and phablets is starting to blur and it is perhaps due to this reason, that this device resembles more with Galaxy S8 than with previous versions of Note. The boxy design with glass body and metallic casing weighs just 195 grams. Perhaps the only drawback is that the fingerprint sensor is still placed next to camera that makes it quite inconvenient to use.
Note 8 Features
As you would expect, the device is packed with all the features that a flagship should have. Powered by top-of-the-line Qualcomm 835 SoC and 6GB RAM, Note 8 scores impressively on all benchmarks and can fluidly handle all power-intensive tasks and will even survive when submerged in water. The 6.3-inch Super AMOLED screen is HDR-ready and produces crisp and vibrant colors to offer a delightful experience. And yes, it still has that 3.5mm jack.
Highlights of Samsung Galaxy Note 8
To start with, Samsung Galaxy Note 8 is known for its iconic stylus, an experience that few other devices can even claim to offer. With this launch, the stylus too has received some software improvements and a whole lot of new features for you to explore. For instance, you can take notes of upto 100 pages without even unlocking the screen. If you are one of those GIF lovers, you can now create your own by simply drawing a frame in any part of the video, or you can take the custom route to choose you own background, draw your meme, write texts, and share where ever you want. In short, the stylus is now a lot more productive and fun to use.
The second is the camera, dual-camera to be more precise. This is the first device from Samsung to house dual-cameras and all results thus far indicate that it has done a fabulous job at it. Both the cameras are 12-megapixel, employ optical image stabilization, and automatically switch depending on your camera angle, zoom, among other factors. While its daylight shooting capabilities can be compared with those of iPhone 7 and LG V30, it is perhaps the best shooter for low-light conditions.
Overall, Samsung Galaxy Note 8 is definitely one of the finest devices out in the market but then at around 930 USD, it is also among the most expensive ones. There are many other cheaper options available with similar features that you should consider before sealing the deal. But if stylus is your thing, you can't get a better device than this.