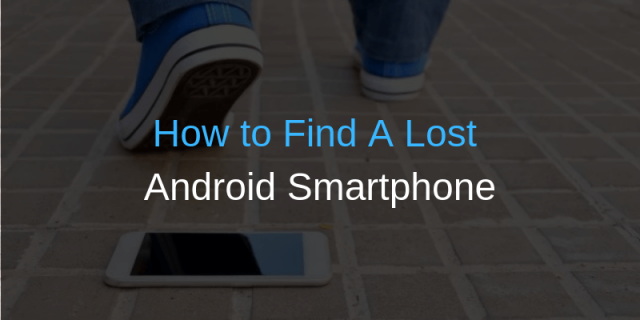 It won't be an overstatement if we call phones an extended part of ourselves. Given the myriad of tasks, they help us perform- from utility to entertainment, losing track of one's phone can make one feel amputated. And it's not just inconvenience, data we store on our phones is often too valuable to simply let lost. So how do you find your phone if it is lost? Basically, you have two options:
1. Android device manager
Each Android phone is linked to a Google account that offers numerous solutions to track your device. To use these services, you need to log into your Google account on any device and head to the Device Manager section. On the dashboard itself, you would find three relevant information:
The last time your device was online
The battery level on your phone
The last known location of your device- which would give you a real clue to when/where exactly you lost your phone.
Once confirmed, you would have the option to take any/all of these three options:
Play Sound
This feature is generally useful if you can't recall where you kept your device but are sure it is somewhere around you. If you choose to Play Sound, your device would start ringing continuously for 5 minutes- enough find your phone.
Secure device
If you believe you have dropped or left your phone somewhere outside- like public transit or on the streets, this feature enables you to sign out of your Google account and lock your device so that anyone in possession of your phone can't access any data. Also, you can remotely display any message including a contact number on the lock screen so that anyone who finds your device can contact you.
Erase data
If everything else fails, this is the final solution to your disposal- erase all the data from your device. Though this won't help you find your device, it would ensure that your personal data doesn't get compromised. It worth pointing out that you should use this feature in panic as once you erase the data, you won't be able to track your device any longer.
2. Third-party security apps
There are also many third-party security apps that offer similar features to track your device if it is lost. Generally, they have a few more options like remotely taking a snapshot from the front camera or wiping out the device through SMS. For the improved services, however, most of such apps charge a subscription fee while the Android Device Manager is free to use.
Conditions apply
All the tracking features mentioned above are possible only if you have configured the device manager/the security app in advance. If you have not, there is nothing you can do if it lost. So if you haven't, we strongly suggest you set up your security features immediately to make the tracking process seamless when you need it.