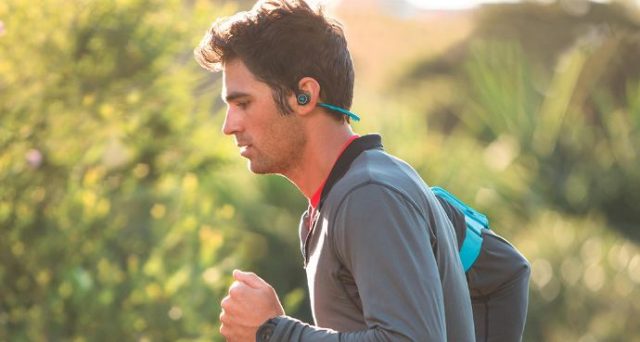 Running on the beats of your favorite track is more of a joy than exercise and that is such an established fact that we have now a whole new genre of "earbuds for Gym". But before we list out the best running headphones 2019, it is important to underscore what exactly constitutes sports headphones. To keep it precise, we'll focus on four key factors:
Wireless
The first factor that distinguishes running headphones is that they are compact and wireless. They can be regular Bluetooth headphones with a wire connecting the two buds or truly wireless headphones like AirPods. While both of them suited for exercise, you can pick one according to your preferences.
Sweat & dustproof
Running headphones are expected to quite rugged that can not only survive dust and sweat but also handle a few drops.
Sound quality
Generally speaking, the sound quality of running headphones is slightly inferior to other wired headphones. Since their compact size doesn't allow a larger driver or battery, it's a tradeoff that you need to adjust.
Noise insulation
Poor insulation is one of the major complains regarding most earbuds but for running headphones, it is a key feature. After all, if you are running/biking around the city, it's essential for you to be aware of traffic as well. Generally, earphones for the gym tend to have better insulation than those for running.
Beyond that, factors like battery life, design and fitting are considerations that differentiate good headphones from best headphones. These are If you like to listen to music while exercise, here are the best running headphones for 2019.
JABRA ELITE ACTIVE 65T
Jabra is possibly the most revered brand for its personal intelligent audio systems leaving behind other popular brands like Bose, Sony, or JBL. Currently, its Elite Active 65T is the best running headphone on the market. Owing to its design and a special coating, it offers the bit fit among all truly wireless headsets and stays put despite all the running. In terms of sound quality, it delivers the best you can expect from wireless earbuds and has reasonably good insulation. As a bonus, it also has sensors mounted on its ear tips to track your activities.
RHA TRUECONNECT
This British brand known for its high-quality design has taken its cue from Apple AirPods for its TRUECONNECT headset with major improvements. If you set aside some minor pairing issues you might face in the beginning, these headsets offer a complete package. With reasonably good sound quality, secure fit, sweat proofing, and a battery life of 5 hours (plus 20 hours on the case), it has got everything you might be looking for in your ideal pair.
SENHEISER– MOMENTUM True Wireless
Renowned for its studio gear, Sennheiser has tried to deliver the same audio quality with its MOMENTUM True Wireless and has done a perfectly good job. If you want to go wireless without compromising the sound quality, this is the earphone you want to buy. On the downside, it offers a slightly lesser battery life of around 4 hours (additional 8 hours with case) compared to others on this list.
OPTOMA NUFORCE BE SPORT4
If you are one of those skeptics of truly wireless headphones and prefer to have both the buds connects via small wire, this is the best Bluetooth headphone you can buy. But on a quick note, these headphones have excellent sound insulation and for that reason is suitable for exercise in the gym but not running or biking on the streets. That said, with excellent sound quality, 10 hours of battery life, and a secure-fit design, NUFORCE BE SPORT4 is worth every penny of its price tag.
SOUNDCORE SPIRIT SPORTS BY ANKER
If you are shopping on a tight budget, this headphone from Anker is the best deal you are going to get. Featuring an impressive 8 hours of battery life, waterproof design, and excellent comfortable fit, it checks all the right boxes for an ideal sports headset. Though the sound quality isn't on par with other headphones on this list but given its price tag it isn't something you should complain about.