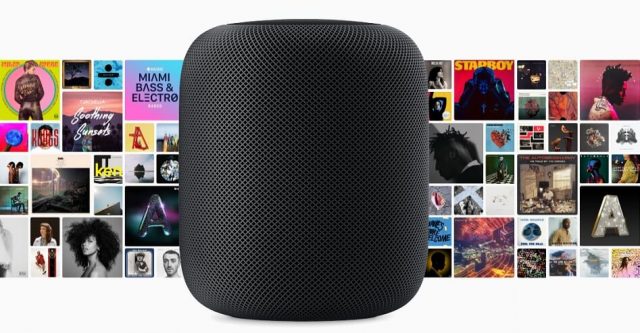 In his conference at the Canada tour yesterday, Tim Cook made this major announcement of Apple HomePod coming this Friday. Apple's first smart speaker is closer than ever. It's a Siri-powered speaker available for $349, £319 or AU$499 in white and space gray.
Though Apple is late in the race, releasing its home speaker there years after the Amazon Echo and Google Home, we expect some supreme features to roll out this week. This is going to sound amazing and will adapt to wherever it is playing. It will be an intelligent home assistant, handling your everyday tasks and controlling your home. HomePod is the next-level listening device- a breakthrough speaker.
The company's CEO has a lot to say in regard to the HomePod. Tim Cook emphasizes on speaker's sound quality that sets it apart from other smart speakers, "We think one thing that was missing from this market was a quality audio experience, a very immersive audio experience." Cook added, "Music deserves that kind of quality as opposed to some kind of squeaky sound."
Here are the key highlights of the premium home speaker that definitely justifies the dollars:
Tunes the room with the balanced music– HomePod senses the room and automatically tunes the speaker based on the speaker's location, using its precision acoustic horn. The device is not only smart but brilliant to beam the direct sound in the middle of the room while medium sound diffused to the right and left corners. HomePod does this all by itself.
It's automatic and easier than ever- Operating the HomePod is magical. As you plug it, your iOS device in the home detects it and can hear your song request from across the room, even if the music is playing loud. The speaker gives optimal sound wherever it's placed. You just need to enjoy the music.
Seven tweeters, rocking sound from every nook- Apple creators have done this wonderful job of fixing seven resonant tweeters, each with its own amplifier and transducer. There is tremendous directional control given to the user such that the audio is heard from everywhere in the room.
A8 chip is the biggest brain the speaker- This is why we are addicted to Apple. They are just phenomenal in their product development. Apple HomePod is one such invention as it is equipped with the largest A8-chip that powers the device buffering faster than real-time. It has an advanced echo cancellation and beamforming such that the speaker can listen to you while the music is on.
And the list is endless. We suggest you must go and explore by yourself.
Go ahead and make this weekend an Apple one. As indulging and plush as your smart-to-be home And get ready to unbox the ultimate music authority of your home.