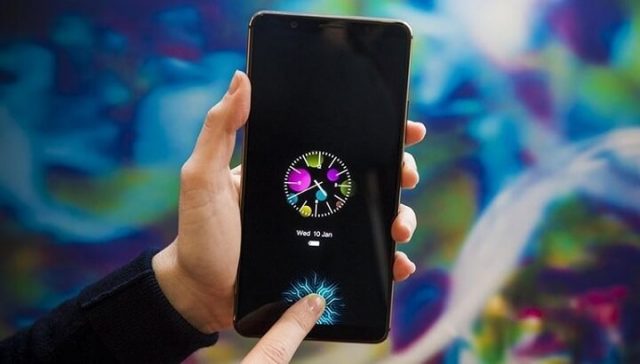 Mobile phones using fingerprint scan had been a part of science fiction for decades until they became reality a few years ago and then ordinary as we use it today.
Impressive as it may seem, the technology is beneficial only for customers but a burden for the phone manufacturers. Whether they place it on the front, on the side, or at the back, the scanner consumes space- something phone manufacturers struggle to optimize. In fact, so much so that when Apple went to create an all-screen iPhone X, they had to ditch the fingerprint sensor!
The solution to this problem is an in-screen scanner and the good news is- that too has gone past the age of science fiction and already become a reality. The technology was showcased at CES this year by Chinese phone maker Vivo and a commercial launch of the Vivo X20 Plus UD smartphone with world's first in-screen fingerprint scanner is set for tomorrow- 24 January 2018. The technology is as simple as it sounds- you place your finger at the designated space on the lock screen and it unlocks the device. No home button, no struggle to reach out at the back, nothing.
Though not confirmed at this point, the rumors talk about its other specs including a massive 6.43-inch AMOLED screen, Snapdragon 660 octa-core processor, 4GB RAM and a dual-camera setup. The USP of the device is going to be the Clear ID- the name Vivo has given to its in-screen scanner.
It is worth noting at this point that the technology hasn't appeared out of blue and was highly rumored before the launch of iPhone X and Galaxy S8. And now that we have a proof of concept in our midst, we can expect the technology to appear on all flagships this year, trickling down to all mid and even low-segment phones by the end of the year.