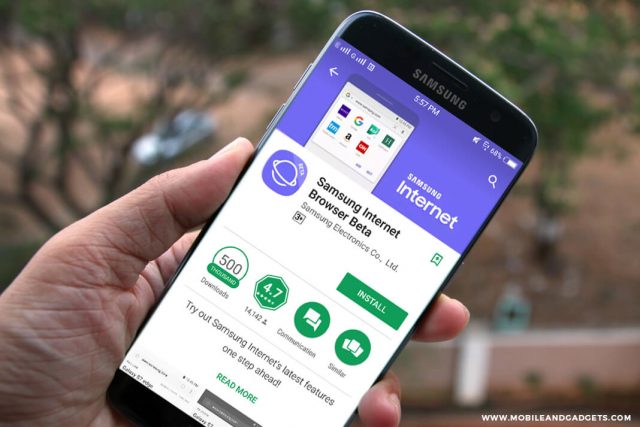 Samsung Internet Browser, previously meant for only Samsung devices, is now open for almost every Android-powered device. After lifting the brand exclusivity for its mobile browser in March, the company enabled it for Google Nexus and Google Pixel devices. And finally, it was only a matter of time when the company decides to release it for other Android devices too.
So, it's official that Lollipop+ Android devices are open to access the modern Samsung mobile browser. The browser is currently in beta and is yet to find space in the world of mobile browsers, which is presently dominated by Google Chrome, Opera and Mozilla Firefox.
However, Samsung Internet app has clocked more than 100 million downloads already and there's plenty to attract more users in the coming months.
Let's see what it has in-store for the users
Being latest in the mobile browser landscape, Samsung Internet is not a small fry. It is a fully-featured browser that is capable of processing requests in a flash. It embraces features like night mode for comfortable reading in the night, extension support including ad blockers, Samsung Cloud Sync for synchronization across multiple devices and a floating button for quick access to new tabs and sharing options. Plus, it powers you to play with WebVR and Bluetooth from your browser's interface.
It looks solid and robust from the outset and capable of giving sleepless nights to the rivals. To give it a shot, you can follow the link – before clicking the link ensure your device runs Android 5.0 or an advanced Android version.
The present version is likely to undergo several alterations and tests ahead of its stable release, which isn't quite far too.