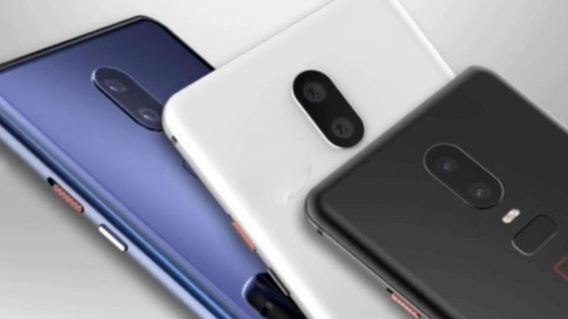 Only a few lucky devices manage to get as much spotlight as devices from OnePlus does,and  the best part always remains their power to impress without fail. And ever since OnePlus officially confirmed that its next device will sport the much controversial notch, a debate has been raging on its utility vs following in the footsteps of Apple. We aren't here to further stoke the debate. We have got some news.
More immersion in a refined form factor. Are you ready for the #OnePlus6? pic.twitter.com/2HR2YE5Jb6

— OnePlus (@oneplus) April 11, 2018
Recently, there have been two leaks of OnePlus 6- expected to be launched next months. Both the leaks when combined, given a complete picture of design, which when further coupled with already known hardware specs, gives a complete description of the upcoming device. Here's OnePlus 6 that is one of the most awaited upcoming smartphones in India 2018.
A leaked image of the device-front shows an edge-to-edge bezel-less display with the much talked about notch in the middle- housing the front camera, sensor, and an earpiece. With power-button on the right and volume rocker on the left, an alert-slider on the side, this is also said to double-up for manual focusing while clicking pictures.
Another leaked image shows that the device will now be available in three color variants- white, black, and blue. The dual-rear camera has been moved to the center and has been vertically aligned. The square-shaped fingerprint sensor sits below it. Notably, there was a purported leak a few weeks ago that claimed the device to have a wooden back. Either that was a fake or we might also see a special edition of OnePlus 6 with wooden back. We hope it's the latter.
On the hardware front, the phone is confirmed to be powered by Qualcomm's latest Snapdragon 845 SoC with 8GB RAM and 256 GB storage on the top- the best possible configuration in any phone. While the finer details like camera sensors or the improvements in benchmark scores are yet to surface, the aforementioned details already suggest that the OnePlus 6 is definitely going to be an aesthetic stunner by looks and a performance beast by power.