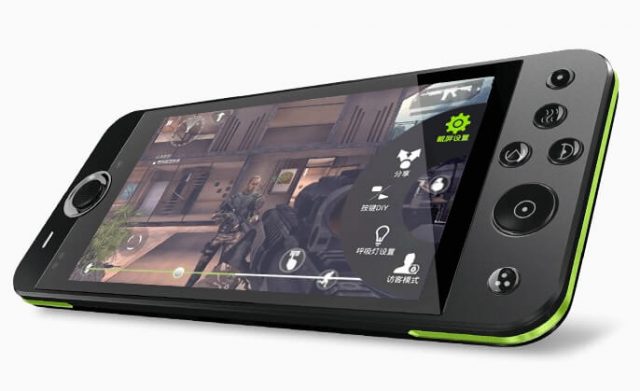 The rumors had been doing rounds for quite some time now that Razer, the gaming hardware maker, is set to come out with its own phone. And though the device had been secretly held for all this time, the details of its specs have surfaced just a day before its launch- when it was perhaps accidentally listed on a retailer's site (which has now been taken down).
Though the design details of the Razer phone are not clear at this point due to the poor quality of the picture, or even a placeholder that was posted, specs clearly reflect what the phone intends to achieve. The phone will have a 5.72-inch display refreshed @ 120Hz, 8 GB RAM, dual front-facing Dolby speakers, and dual (12MP & 13 MP) cameras, and a 4000 mAh battery.
Related Post: Samsung Galaxy Note 8 Smartphone Review
Can you think of what a device with such a brilliant display, booming sound, more than ample memory and long battery life can be best used for? Hint- it's brought by a maker of gaming hardware. Yes, it is a gaming smartphone! And given that almost 80% of app revenues come from games and there is a large community of under-served hardcore gamers in the market, the phone does seem to hit the right chord.
Also, given that AR and VR are seriously starting to catch up and dual cameras are becoming a norm than a feature, the mobile gaming industry is sure to intensify in coming years. So, the timing to diversify from PC to mobility seems just right as well. But that's all in the form of theory at the moment and as far as the actual review and performance of the device go, we will have to wait till the official launch- which, fortunately, will happen within hours!
Related Post: Not-to-miss Hottest Nokia 9 Rumours and Sneak-peaks