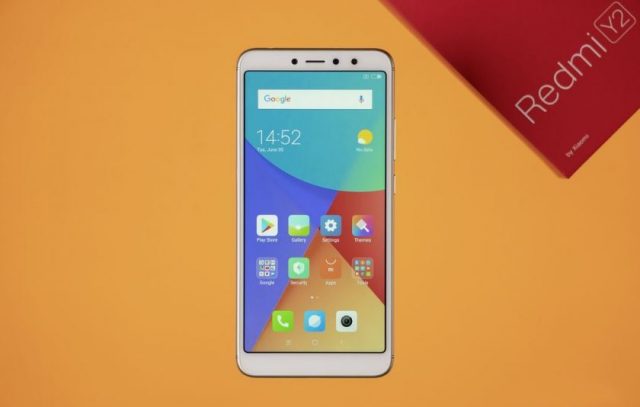 Xiamoi has been on a remarkable growth trajectory for the last few years, dethroning Samsung to capture the largest market share in India. And it hasn't just captured but consolidated its place to such an extent that its Note-series has been dubbed the best phone in lower-segment for last three consecutive years. The Redmi Note 5 Pro launched early this year, raised many eyebrows and remains on the recommended list no matter who you ask.
Last year though, it faced a little snag when it came up with a new Y-series which although was a decent phone but failed to have any impact on the market. But Xiaomi doesn't seem to have deterred as just around 8 months after its launch, it has already updated it with a new phone- Redmi Y2. Let's try and see if it's a worthy upgrade and if it has the potential to open up a new market:
Xiaomi Redmi Y2 Review Design
Xiaomi is getting repetitive in this domain and Redmi Y2 clearly shows it is now running out of ideas. No, the phone doesn't look bad, it's just lazy designing. A hybrid of Note 5 and Note 5 Pro, the phone looks identical to them from front and rear respectively. The screen is now considerably larger- 5.99-inch but settles for HD resolution as compared to HD+ on both the other devices. You may not notice any gaining during casual usage but high-quality videos or graphic-rich games expose this shortfall.
Xiaomi Redmi Y2 Review Performance
The phone has got a significant upgrade in this department where Snapdragon 625 replaces the previous 435 SoC. Though the chipset is now almost 2 years old, it still is powerful enough to handle most of the tasks including multitasking and casual gaming. You may have to tune down some setting for a high-graphics game. That said you aren't likely to face any lags especially if you choose to opt for the higher model. With 3000mAh battery on board, the phone will easily last for a day with casual usage.
Xiaomi Redmi Y2 Review Camera
This is the USP of the camera and the company has tried its best to deliver. With AI-enabled cameras on both front and rear, Redmi Y2 takes quite impressive pictures. The 16MP selfie camera is capable of delivering bokeh effect and is HDR-ready. The dual camera- 12MP+5MP at the back is similar to what we have all witnessed on Note 5 Pro. Overall, if you are fond of clicking pictures, the phone isn't going to disappoint you.
Xiaomi Redmi Y2 Review Software
This is the first Redmi phone to run Android Oreo out of the box with of course MIUI
9.5 On the top. The skin has improved a lot over the years and is one of the most stable custom ROMs out there. Some users may find it a bit boring but there are some features like second space and dual apps that make it worthwhile.
Xiaomi Redmi Y2 Review Price
This is where the company seems to have lost its way. The phone comes with a price tag of 9999 for 3GB+32GB variant which goes up to 12,999 for the 4GB+64GB variant- pitching it directly against the Note 5. The logic here seems to be the users who want better screen and battery life can opt for Note 5 while those looking for a better camera can go for Redmi Y2. But the problem is, the top model (4GB+64GB) is priced only 1K lower than Note 5 pro- which not only has much superior performance and display but also exceptionally good camera- making the Y2 quite irrelevant.
So is it the phone Y-generation would rush to buy? We aren't sure. The phone in itself is quite a decent purchase within 10K but with competitors like Oppo and Huawei catching up with better designs and hardware, Xiaomi seems to have missed the mark here.