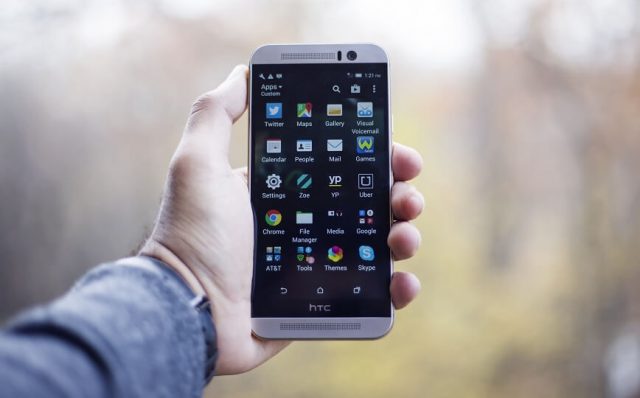 Before we share the news, let's take look at some very interesting statistics– in the third quarter of 2017, Apple acquired 72% of the profits of the smartphone industry, Samsung stood at 24%, and Huawei at 7%. No, we are not highlighting the lion's share of Apple, there is something even weirder. If you add up the profits of all three companies, it stands at 103%. No, the figures aren't fudged. What this reflects is that every other smartphone maker is running in loses.
HTC, being one of the largest corporations in the industry, is also one of the biggest losers here. The company today is valued at a fraction of what it was a few years ago, and this nosedive is primarily due to intense market competition. It's not that it doesn't make good phones, it's just that it can't make them cheap enough to compete with its Chinese counterparts, especially in low and mid-range segments. In the first three quarters of 2017 alone, the Taiwanese manufacturer has posted losses of TWD 7.102 billion.
So, for its 2018 growth strategy, cutting loses seems to be the top concern for HTC and as a result, it has decided to streamline its product offerings by limiting the models of phones it develops. The primary goal is definitely to try and capture a share of the lucrative high-end segment but as the rumor has it, it will also release a cheaper, stripped-down version of its U11+ device in the mid-range.
Additionally, the company will also push its marketing efforts and invest in R&D in a bid to regain its lost sheen. The last device that HTC launched was U11+ which received a fairly good response but failed to reverse the dwindling sales figures of the company.
You may know that the company earlier this year sold a part of its workforce to Google for $1.1 billion and is in serious financial troubles.
As per the recent reports, HTC U12 will be the next flagship of the company and will sport 4K display, Snapdragon 845 SoC and dual rear camera- nothing we haven't seen in other HTC flagships. Many industry watchers are of the opinion that it will now take a miracle for the company to reverse its fortunes, but who knows HTC might just pull off one.