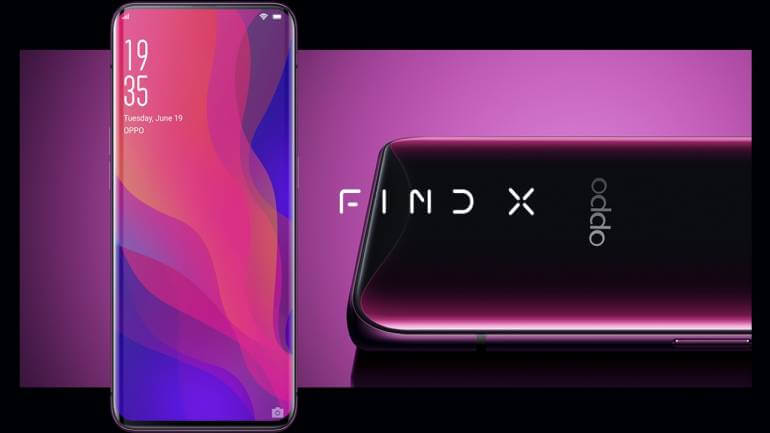 The quest to create a full-screen display that started 2 years ago is now almost complete. The fact we're using 'almost' here is because few companies seem to have found a viable space for that front camera, earpiece, and a bunch of sensors. Xiaomi's Mix was perhaps the finest earliest attempt at building a bezel-less display, for which it placed earpiece under the screen and front camera at the bottom- leaving little but noticeable bezel at the bottom. Then it was Essential that came up with a notched screen- reasonably small dot at the top-middle that housed all those necessary components. Apple's iPhone X came with a significantly large notch at the top- which the rest of industry has now rushed to clone.
Now just as we had started to accept that we must settle for either a notch or a thin bezel, Oppo has an offered a new solution- that perfectly fits the description of a bezel-less notch-less display. In ingeniously designed all-glass phone looks stunning at the first glance with a tall, Galaxy Edge-type curved display and absolutely no bezels on any side. But as you start to appreciate its beauty, you notice something weird- there are no cameras! And that's the trick- all three cameras (two primaries and one secondary) are hidden as long as the phone is off or the camera app is closed. When you launch the camera app to take pictures, all three cameras pop-up from the top along with flash and the earpiece- just on 0.5 second.
So, if you are one of those users who like full-screen displays but a notch doesn't suit to your taste, this is an absolutely perfect option. The sliding camera also means there is no camera bump that many people complain about and users do not have to worry about scratching it. The design, however, isn't free of flaws and one crucial problem is the earpiece. The fact that the earpiece is also hidden away means that you won't have to slide the top bezel only when you need to take a picture but also when you need to take a call. This essentially limits the time you can appreciate the bezel-less design. If only the phone had used a technology similar to MI Mix, the experience could have been significantly improved.
Under the hood, Oppo Find X packs the best you can expect from any Android device. Powered by the latest Snapdragon 845 SoC, and having generous 8 GB memory and 128/256GB storage, it also has a significantly large 3700mAh battery to keep the phone going.
Oppo Find X has already went on sale in China and will soon head to other markets like Italy, France, Netherlands and Spain with a price tag of 999 Euros for the top variant and 1,699 Euros for a special Lamborghini edition.