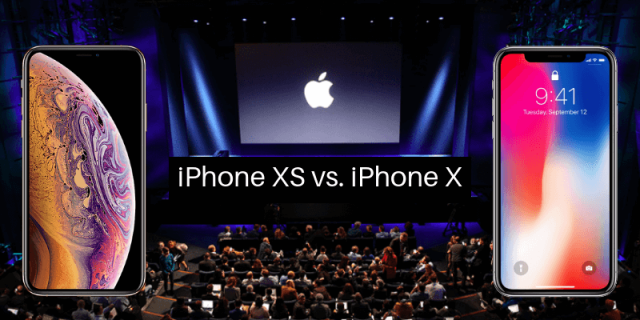 When iPhone X was launched last year, its camera was widely hailed as one of the best on any smartphone. In fact, even after a year, it easily competes against the finest of Android flagships. But at the launch of its upgrade- iPhone XS, Apple claimed the new devices to have significant improvements in the camera department for both stills and videos. So let's see how "significant" those improvements are:
On the paper, both the phones have almost the same camera- 12MP+12MP setup. "Almost" because the primary lens on iPhone X has a slightly wider aperture while the telephoto lens remains the same. For those interested in raw specs of cameras on both the devices, here is the detailed layout:
See More: iPhone XS Max vs iPhone 8 Plus
| | | |
| --- | --- | --- |
| Camera Specs | iPhone X | iPhone XS |
| Rear Camera | Dual lens | Dual lens |
| Primary lens | 12MP  (28mm f/1.8) | 12MP  (26mm f/1.8) |
| Telephoto lens | 12MP  (51mm f/2.4) | 12MP  (51mm f/2.4) |
| OIS | Dual OIS | Dual OIS |
| Front camera | Single lens | Single lens |
| Front camera lens | 7MP  (30mm f/2.2) | 7MP  (27mm f/2.2) |
| ISO Rear Camera (Min/Max) | 22/2112 | 24/2304 |
| ISO Rear Camera (Min/Max) | 19/1824 | 15/1440 |
| Video extended dynamic range | No | Yes, up to 30fps |
| Stabilization on front camera | No | Yes (1080/720p) |
| Audio recording | Mono | Stereo |
As you can see, despite the same resolution, there are some subtle differences in how both the cameras operate under the hood and consequently, have differences in their output.
Still imagery
Depth
One thing you instantly notice while clicking pictures from iPhone XS is the manual adjustment of Bokeh effect after clicking any picture. Though the feature has been present in Android space for quite a while, it's certainly an improvement over iPhone X. All you have to do is slide the controller to simulate variations in aperture and thus create better (or worse) output than an algorithm.
See Also: iPhone XS vs iPhone XS Max vs iPhone XR
HDR
We are all used to HDR shots in virtually every smartphone including iPhone X but iPhone XS gets an improvement that Apple likes to call Smart HDR. It basically retains more details for highlights and shadows. This way, the light sources in images don't seem overblown. In fact, in conditions where there are multiple bright light sources like bulbs and windows, the Smart HDR tones down their effect to deliver a more natural output.
Daylight shots
When shooting in daylight with ideal lighting conditions, both the cameras have basically the same output. The shots on iPhone XS may seem richer in colors and saturation but such perceived differences are more due to the AMOLED screen than camera performance.
Low-light shots
If you are taking shots in dark using only the flash, you'd notice little or no difference between the two cameras. But for conditions where there are minor light sources like LEDs, the Smart HDR kicks in to deliver more balanced pictures.
Videos
For videos shot in ideal lighting conditions, both the phones again deliver similar results. It is only in complex lighting conditions- like multiple light sources, bright light sources, that the extended dynamic range of iPhone XS proves its capabilities by delivering more subtle videos with balanced saturation and smoothness.
Closing Remarks
Objectively speaking, the iPhone XS camera has indeed many improvements over iPhone X. But the core question is- are the improvements significant-enough to justify upgrading from iPhone X to iPhone XS? Not really. However, if you are using an older iPhone like iPhone 8 or iPhone 7, the camera certainly has much more to deliver.