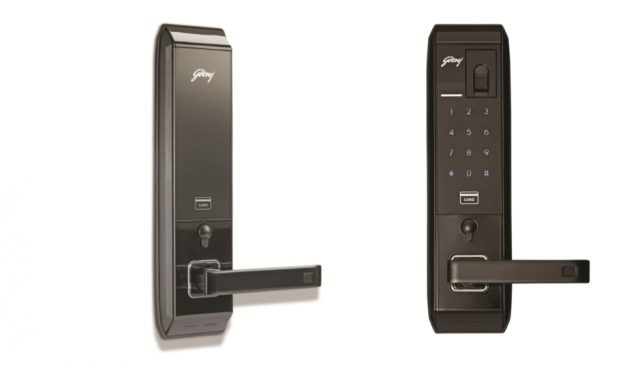 We have talked a lot about smart homes and how various companies offer different gadgets to make our homes "smart" one bit at a time. And while security remains a major focus of smart homes, they don't necessarily equate to secure homes. Godrej, one of India's most trusted brands seems to capitalize on that gap through its new Advantis lock. Available in three variants, the locks come with a range of security features, targeting different audience:
But before we get down to individual models, let's first look at the key features of these locks:
Biometric identification– the lock comes with a 360-degree fingerprint reader and can store up to 100 fingerprint identities.
RFID unlock– the lock also supports RFID-enabled smartcards and can register up to 100 such cards
Smoke & fire detector– the lock comes in-built with these detectors and automatically locks the door in case of emergencies
Mechanical bypass– for fail-safe purposes, the lock also supports mechanical keys that can use during emergencies
Battery backup– they have an inbuilt battery to support the system during power failures.
Break-in alarms– if an intruder makes 5 failed attempts, the inbuilt alarm automatically goes off.
Depending on features you need, there are three variants of the lock available:
 Advantis Revolution
Apart from all the features mentioned above, these locks come with an added security feature that makes your home almost immune to intruders and spies. These locks can't be opened from outside except by using the physical key and it also has a spy code feature where random bits of digits are added to your pin when someone else is watching you enter.
Advantis Technosecure
As you may have seen in spy movies, the intruders steal the passwords by looking at the fingerprint on the touch display. Well, not with this lock. along with the list of discussed features, it comes with multi-touch support and spits out random bits of numbers to help prevent against such intrusion.
Advantis Crystal
This lock is particularly designed for glass doors as most locks aren't compatible with such doors. Along with the appealing aesthetics and security feature, these locks are compatible with video door phones as well.