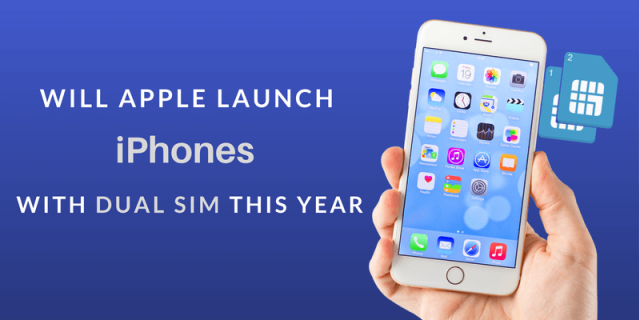 According to the reports, the American mobile giant, Apple is going to unveiled three iPhones in September. There are also some rumors that are saying two iPhone could come with Dual SIM support to compete better with Android smartphones.
Wait-wait, Dual SIM Variant will be only sold in China not in India. The manufacturer expected to launch only single SIM iPhones in the other markets. Apple will provide the dual SIM feature via its own Apple SIM that gets embedded in the device. It is virtual SIM which allows user to switch service providers. Earlier, the Apple launched the Apple SIM for iPad Air 2 and SIM is available in 180 countries.
But the Apple SIM is not available in China; hence the firm could launch the iPhone with a dual SIM card tray. If Apple does the same, it will boost the sale of iPhone in the Asian market as there are around 3-4 million people in the country who use dual SIM cards.