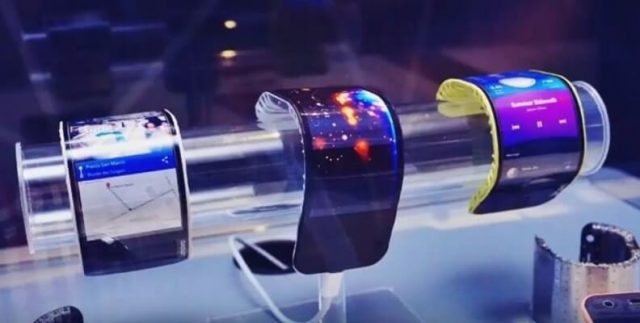 This is what's been rumored about Samsung- world's largest smartphone manufacturer (after Apple Inc.) to have been working on its brand-new model Samsung Galaxy X (the name as rumored)- the long-awaited bendable phone.
The rumors and leaks have started to build up for the folding Samsung Galaxy X. Intriguing technology and immense convenience for the users, Galaxy X can be definitely thought of ahead of iPhone X in terms of hardware capabilities.
However, nothing much has been said in the news about the features, specs and the launch date of this new foldable device. As per few recent stories, this model of Samsung is ought to have a model no. – SM-G888N0, which belongs to the triple 8 series. The model number was listed on the filing for its Bluetooth certification, as stated by various trustworthy sources like Forbes, Android Authority. This model shows resemblance with South Korean Regulator the National Radio Research Agency (NRRA), and its believed that the first model will be launched in Korea.
So, its predicted that the 'Triple Eight' device is being queued to launch in its home country. The date isn't decided yet, but one thing that stands clear is that it will be somewhere in the next year post February.
Though the thought of a foldable phone is not new, Samsung shared its idea of building a phone that can bent in a clamshell style format allowing users to keep it easily in the pocket and stay at their ease wherever they go, way back in 2013. They had shown a teaser of bendy screens at CES 2013 (The International Consumer Electronic Show).
As far as the launch date of this SM-G888 is concerned, one of Bloomberg reports suggested that the President of the mobile business has mentioned that they are foreseeing it to be launched in 2018.
Samsung is preparing to draw scores with this new premium handset (yet-to-be-launched) to tease its biggest competitor- Apple Inc.
We're eager to see what becomes the user's favorite- iPhone X or Galaxy X?