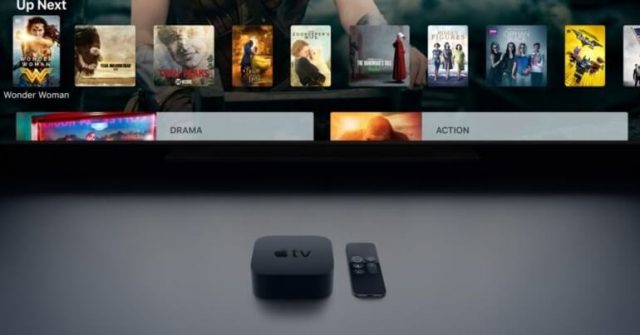 Apple at its annual event in September announced a new product, no we are not talking about iPhones, it was Apple TV 4K. As the name suggests, this new version of the popular streaming device is capable of playing 4K videos and also comes with a new redesigned remote. But before we get into the new features and offerings, let's first take a look at what's changed under the hood.
Apple TV 4K Specifications
The new device is almost twice as powerful from its predecessor as it employs A10 X Fusion Chip- the one used in iPad Pro. The connectivity capabilities too have received a major boost and now includes Gigabit Ethernet, 802.11ac WiFi with simultaneous 2.4GHz and 5GHz bands, and Bluetooth 5.0 on the top. The box comes in 32GB and 64GB variants, enough to handle unlimited streaming and casual games. The device is also now compatible with Amazon, which gives users the leverage to access its vast video libraries.
With the new-found capabilities, Apple TV now can connect with Air Pods for private listening and with AirPlay2 for multiroom support. And while there are many other such devices in the market, one key aspect where Apple TV triumphs is that when connected to any 4K HDR TV, every content, irrespective of its original resolution, is automatically converted to 4K, thus offering a true 4K experience.
Price of Apple TV 4K
So, at the price tag of $179, $30 more than its previous version, the device offers a plenty of neat features that you may enjoy in your living room.
So, should you go for it?
Well, the answer, as always, is it depends. Apple TV 4K is without a doubt one of the best streaming gadgets compatible with both HDR and Dolby Vision. Plus, priced just $30 above its non-4K version makes it a compelling purchase. But if you look at the other options like Roku, they too offer similar features at reasonably lower price. So, if you are one of those Apple fans with a neat Apple device ecosystem around you, Apple TV 4K will seamlessly fit in and will turn out to be a good purchase. But if you are looking to be rational about your streaming device, you should take a look at other offerings before making your mind.