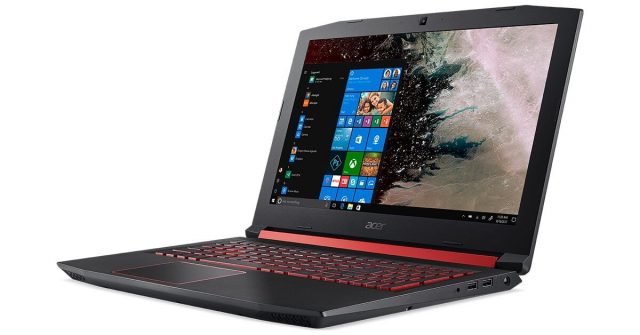 Almost a month after Acer launched its Thanos edition Nitro 5; it has now released its standard version in India. It is a gaming laptop from the Taiwanese giant that packs quite a punch both in terms of looks and hardware. While there are 15 different versions of the laptop available in the US, there are no confirmations about how many of them will be available in India.
The moment you first look at the device you will get to know that it is a gaming laptop- the bold design with laser texture, the broad rims, and those unusual curves. Available in black color, the laptop has a red stripe at the hinge and trackpad border of the same color that is further supplemented by the red backlit keyboard. An IPS display coupled with Dolby Audio Premium and TrueHarmony audio promises an engaging gaming experience.
In terms of specs, as you would expect from a laptop with 15 possible configurations, there is bound to be a variant available for you irrespective of your preferences. If we start with the processor, it powered the latest Intel 8th gen CPU and it can be an i5 or i7 depending on the model you pick. The memory varies from a minimum of 8GB to a maximum of 32GB with either 256/512GB SSD or 1TB HDD. All the variants though, come with the same display- 15.6″ Full HD (1920 x 1080) 16:9 IPS.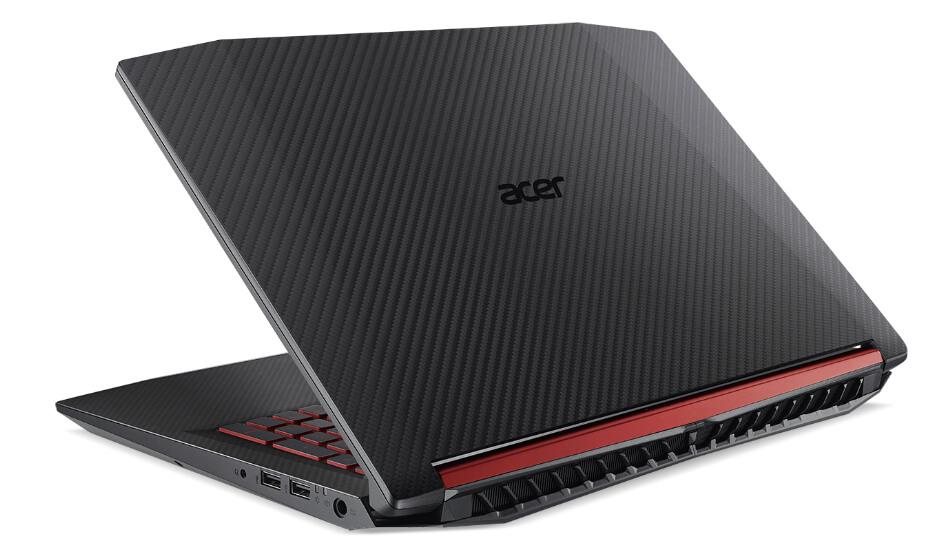 Acer Nitro 5
For graphics too, you have the option to choose from AMD or Nvidia with 4GB of dedicated GPU. The laptop lasts for around 6 hours on a single charge- impressive for a gaming device. If you are looking to buy one, you can get the base model for 65,999.