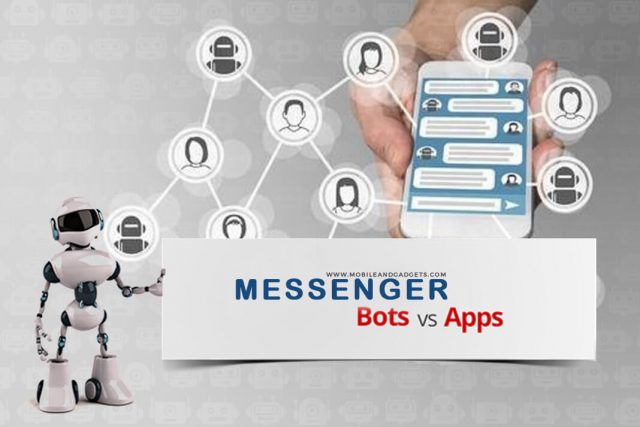 Web technologies, since its inception in early 90's, have been moving fast and evolving at an exponential rate. Take for instance, before Smartphone came around, it was only websites that kept users engaged on the internet and having over a billion websites today is a true testimony to the success they achieved.
Then it was the turn of mobile apps to showcase their prowess. Though quite expensive and time-consuming than building websites, the number of mobile apps today stand well over 5 million (2.8 million Android apps and 2.2 million iOS apps) and have captured the majority of time users spend in the digital space. And web technologies today is again approaching a tipping point where the next shift is inevitable.
If you observe the pattern above, it is evident that people prefer convenience and efficiency over quantity and diversity. That is the reason why out of thousands of services that can be enjoyed online, they prefer to curate a handful of apps on their mobile, to which they devote most of their time. Even for those who like using a vast array of services are limited by their device capacity that can handle only a limited number of applications before the performance takes a dip.
Anyone who has ever used a chatbot would have the first-hand experience to how elegantly they bridge the gap between all kinds of users and is indeed the next stage in the evolution. Though in a nascent stage, chatbots are already capable of carrying out a variety of common tasks that will otherwise require an app. And with all tech behemoths including Google, Microsoft, Amazon, Apple, IBM with breakthrough inventions in artificial intelligence and its synchronization with natural language, new improved algorithms are emerging in the market making these bots smarter with every passing day.
Adding to that, Facebook has created a mature platform where most of the services that a user needs, register their presence. With billion-plus active users, Messenger is perhaps the optimum space where chatbots are best utilized and can flourish over time. But before we get into the features, capabilities and future prospects of these chatbots, we must first ensure that we are on the same page regarding what we are talking about.
Types of bots 
By 'types', we are not referring here to the functionality, but the internal structure and the algorithms these bots rely upon. Without getting into many technical details, they are basically of two types:
Static – Chatbots actually aren't something new but have existed in the scientific domain for a quite some time. These bots are programmed to carry out a fixed number of tasks when told in a specific language and most importantly, do not evolve over time. If they make a mistake in the first attempt, they are bound to repeat that same mistake at every subsequent attempt.
Dynamic- These are the bots we are here discussing. Endowed with artificial intelligence, these bots are capable of interpreting the natural language we all speak. These machine-learning -enabled bots also keep evolving with each interaction they have with humans. So, if they make a mistake in the first time, chances are they won't repeat it ever again!
Now that you have a clear idea which bot we are here talking about, let's take a look at factors that make a compelling case for messenger bots to replace apps in the future:
Convenience- As mentioned before, users value convenience over everything else. And what could be more convenient than simply asking? Unlike mobile apps that you first need to hunt on any app store, then download and register before you can actually use the app, messenger bots offer a relatively simpler alternative- just type or speak what you are looking for and you will be served instantly without ever leaving the app you already use.
No constraints- Installing an app demands the device. However, keeping an app for every single task is simply not feasible. Chatbots can swiftly handle their task irrespective of device constraints.
Natural Language– People like talking to bots- what they don't like is talking in some cryptic language. Thanks to much-improved language parsing techniques; most of the bots today interpret natural language we all speak.
Machine Learning- This is perhaps the most fascinating and key aspect behind the glowing successes that chatbots are destined to achieve. Just like the human babies learn any new thing, these bots too take into account every interaction and outcome to eventually refine their response and consequently turn into a better, smarter bot.
Capabilities
Simply put, messenger bots can do almost everything that a mobile app can. They have already started performing various utilities and tasks. From simple things like checking the weather and taking a note to more complex actions like ordering groceries or booking a cab, almost everything users otherwise have to launch an app for, can now be completed in the convenience of their chat windows.
Additionally, there is also one very valuable aspect that most companies have not exploited till date- customer support.
Enterprises often spend large amounts on maintaining a support team, which in some cases, their customers find time-consuming. Since most of the customers and businesses already registered their presence on the platform, deploying messenger bots for the purpose will not only bring efficiency but will also cut major costs for the business.
The road ahead:
Some experts say that this is just the beginning; others have the opinion that these bots are already gaining ground. But one thing that all agree upon is that messenger bots will indeed bring a new phase of user engagement and will change the way users gather information, with a potential to make tapping and typing with on mobile apps obsolete one day.
So, whether you are just starting out or already have a business you want to guard in the future, get your business a messenger bot to not just stay relevant but to take the technological lead from your peers as well.