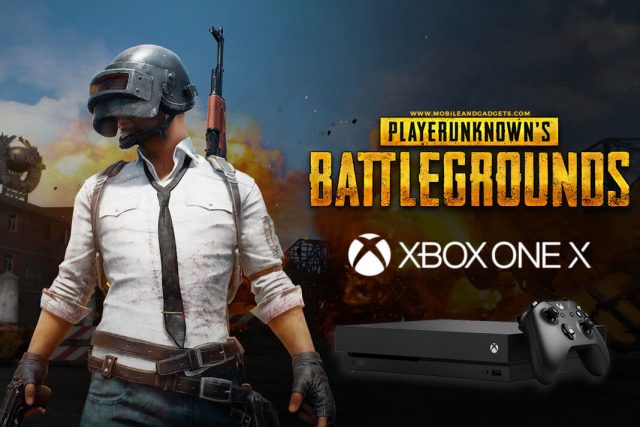 The Xbox family is ready to embrace the game that has revolutionized the gaming industry lately. Yes, it's the 'PlayerUnknown's Battlegrounds' that will be exclusively available to Xbox owners this year, as mentioned by the officials during Microsoft's press conference at the Electronic Entertainment Expo (E3) in Los Angeles.
The grand announcement was made by the PlayerUnknown himself, Brendan Greene who took the stage at the media event and confirmed the arrival of the game to Xbox One and Xbox One X. The Bluehole studio has already taken the world by storm by its masterpiece, Battle Royale where the players have to survive the most adverse situations in a fast-paced gaming environment outplaying others to win the contest.
It's now time for Xbox owners to witness and experience the flamboyant character of the PC game via their consoles with 'Battlegrounds'. You can enjoy the game on the PC and on the Microsoft gaming consoles, the Xbox One and Xbox One X. Playing the game on the Xbox One X will add more to the experience level due to its native 4K resolution and full high dynamic range (HDR) support.
The game maps 100 players who are supposed to find and collect the gear and the weapons for survival within an eight-by-eight Kms island. The last-man-standing wins the encounter.
PlayerUnknown's Battlegrounds is an exclusive game for Xbox owners which means it will not be a part of any console including PlayStation 4 or Nintendo Switch. However, the rumors are on the rise that developers might release it to other consoles too, in the later stage.
"PlayerUnknown's Battlegrounds" will be released by the end of this year and it'll be interesting to watch out if the company has more game related announcements to make in the coming months. However, the recent update from the developers' counterpart reveals the coming of the walking dead. Yes, you read that right, Zombie update for the PlayerUnknown's Battlegrounds. However, it is still a work in progress and its estimated time of arrival is also unknown. But it would further spice up the things with zombies attacking players surprisingly and biting their necks off, brutal and crazy as you like, isn't it?
Excitement is already at its peak as we wait to try our hands and play the game. Share your thoughts in the comment section below and we'll be glad to take the discussion further.