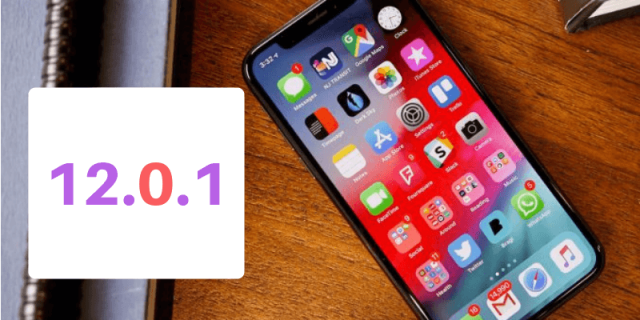 Ever since iOS 12 became publicly available, there have been several reports pouring in about numerous bugs in both iPhones and iPads. Peculiarly, the iPhone bugs seem to affect only the newly launched iPhone XS while the iPad of has been facing issues due to recent changes to its interface by the introduction of iOS 12.
Many iPhone XS users reported that the phone didn't immediately pick up charge when connected to a lightning cable and also that the phone reconnects to a WiFi network at 2.4GHz band rather than 5GHz. The iPad users faced a different bug- the position of "?123" key (the one you use to switch to a numeric keyboard) had changed. Apple, as always, seems to have paid close attention to these reports and released an iOS 12.0.1 patch update.
See More: iOS 12.1 Attention! Apple to Bring New iOS update with 70 New Emoji
No, don't confuse this with the upcoming iOS 12.1 update that would bring a whole range of new features but it's simply bugfix.