How does it affect us when World's third largest cell phone maker brings its latest pick in market? This time it wants us to eat intermittently, taking small bites of it and just enjoying the existence. Well, here it is first triple camera phone, Huawei P20 Pro review with giant 40MP sensor to boot.
These come with a trendy notch, P20 and P20 Pro, used by Apple to combine the Face ID camera kit on the iPhone X as compared to Android makers who boost the screen to body ratio. P20 has a 5.8" display in a body that is slightly larger than a 5.2" or 6.1" P20 Pro display similar to 5.5" display that used to come earlier.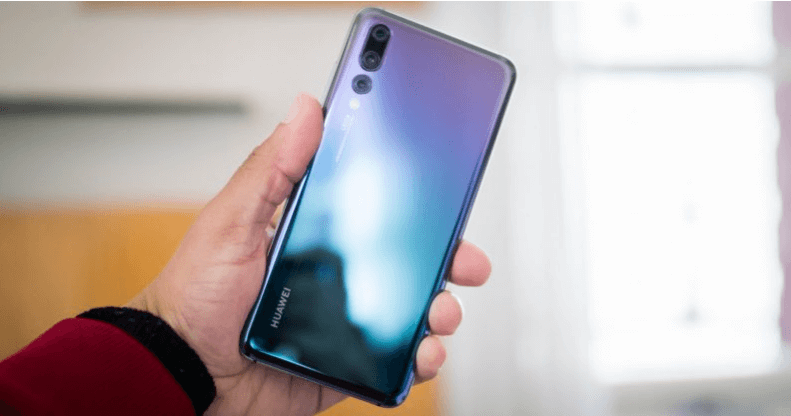 Phone is entirely glass built that shines in light and shows beautiful color gradient when held at different angles. Water resistance is a principal feature, and it is to be noted, where P20 Pro can sustain water up to three feet, P20 is simply water resistant and stays secure during splashes.
With a small notch crafted around corners, gradient glass chassis is what, that will always be newsworthy. The thing that can be sensationalized is the blue version, radiates in light purple gradients when tilted (As discussed above). Narrower than the notch on the iPhone X, Huawei P20 installed one screen cutout, as Android P supports them.  The speaker mesh is round instead of elliptical, which helps saving space in the process. These notches look quite acceptable and make the overall design quite attractive.
Huawei P20 Pro Design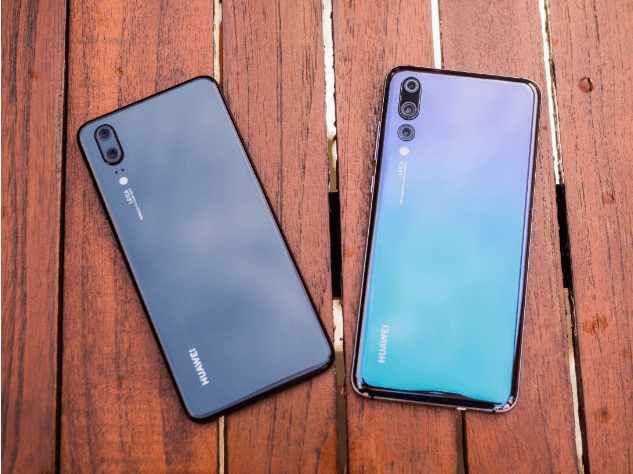 P20 and P20 Pro come equipped with Full HD+ panels, although Huawei didn't go with Quad HD resolution earlier. This immediately translates to a better battery life as compared to 4+ million pixels that have to be lit up on QHD+ handsets all the time. Along with this, it comes with a 5.8" RGBW LCD screen with 1080 * 2240 pixels that have an aspect ratio of 18:7:9 / 2:1.  P20 Pro comes with a slightly larger OLED panel that is 6.1" in height and with same resolution. One of the advantages is its RGB technology that pretends to be brighter than its counterparts.
Huawei P20 Pro Specifications
Based on an octa-core endeavor that goes up to 2.4 GHz and built with modern 10nm process, Kirin 970 chipset beholds Huawei's latest releases. 4GB/6GB RAM ensures applications are quickly loadable and internal storage options start at 128GB. It also features a 3400 and 4000 mAh battery that is quickly chargeable with its 8mm thick elegant look.
Huawei P20 Pro Camera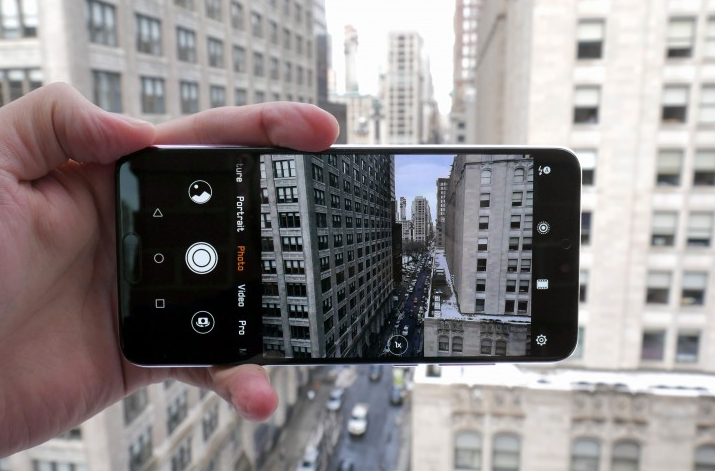 Here comes the best part of these Huawei handsets – Their cameras. With Leica dual camera on the P20, with 12MP RGB + 20MP monochrome sensor at f/1.8 and f/1.6 apertures, respectively, and giant 1.55 micron pixels, P20 Pro gets a step further with unseen camera on thin and light Android handset as yet.
And you need to check the 1/1.7" sensor that comes along with a 40MP resolution. It also comes up with a dual setup with 20 MP monochrome and 8MP telephoto lens. At 1.55 microns it captures a larger pixel size of 22% larger than S9 and 61% larger than iPhone. Also, you need to check upon the 4-in-1 hybrid focusing system with color temp sensor, laser and phase detection autofocus.
Telephoto lens in reality makes it the first phone with 3x optical zoom. It is a smartphone with highest light sensitivity levels of up to 102, 400 ISO etc. Here we forgot to mention the super slow motion with 960 FPS and the new fast camera mode that can capture a picture from a locked screen state within 0.3 seconds.
And with a banging 24 MP front camera along with facial recognition and portrait lighting makes it unlock some more features. Yea, that was worth a mention.
So how much is it for and when will you have it in your hands?
Colors options in which Huawei P20 will be available will be black, champagne gold, twilight, pink gold, and midnight blue as compared to P20 Pro that will sport in champagne gold version.
P20 is releasing today and P20 Pro is going to release on April 6th. P20 Pro is expected to cost €899 in Europe which is €50 lower than the Galaxy S9+. However the regular P20 model is estimated to cost around €679.
Quick Checklist of Features
4,000 mAh Storage
2240 x 1080 resolution
1″ OLED 'Fullview' display (AKA, with notch)
92% screen-to-body ratio
Kirin 970
128 GB storage
6GB of RAM
USB-C (USB 3.1 Gen1)
New color temperature sensor
Monochrome camera: 20MP F1.6
Rear RGB camera: 40 MP F1.8
Telephoto camera: 8MP F2.4 (with OIS)
960fps slow-motion
OS: AndroidOreo
No headphone jack yet
Comes with an IR blaster
Priced at €899
The interesting spec sheet and camera along with interesting hardware and software will go a long way in measuring out the features of phone.