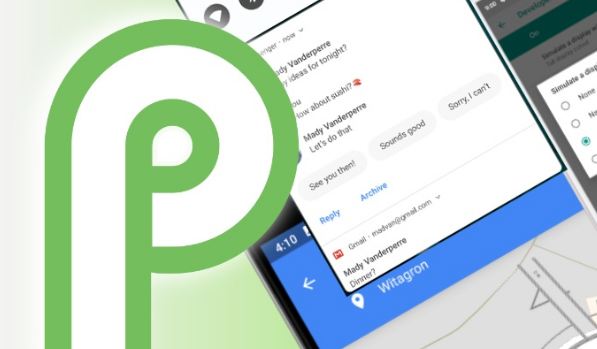 Android Oreo updates are now being rolled out by most OEMs for mid and lower segment phones- signifying the completion of its release cycle. And as this cycle completes, we have another one layering out- the Android P. If you recall, the first developer preview of this update was released back in March and now that Google I/O for this year is underway, developer preview 2 for Android P will be available within hours.
If you are not already aware, Google has for the last two updates- Nougat and Oreo (Android 7.0 and Android 8.0) focused mainly on optimization and how things work under the hood. With Android P, i.e. Android 9.0, the focus is now shifting on the interface and experience, i.e. how things look. As history indicates,, the public release will come sometime around August and Google would have already made tons of changes in the current preview, but still a prior sneak peek does offer a wider perception to where this update is leading.
As for the update itself, here are some of its most hyped features:
Restricted Access
We recently have seen much outcry over how different applications collect information about users that they shouldn't be having. One major step towards fixing this problem is that Android P will restrict applications from monitoring network activities, thus preventing them from tracking users by creating profiles on them.
Recently News: Samsung Galaxy S10 codenamed 'Beyond' tipped for a January 2019 launch
Addiction Alleviation
While this is not yet official, multiple leaks have suggested that Android P would come with a special tool for users to track their screen time and how long they use any specific application. This may not directly solve the problem of smartphone addiction but that would atleast inform users about services they are addicted to.
Interface Tweaks
This is something you have to experience to understand. The text has gone a bit sharper, colors more vivid, animations tweaked, and a few move-around like time is now displayed on the upper-left corner with notification icons lining up to its right. Also, if you find it annoying to set volume every time you pair your Bluetooth headset, you are going to be relieved because Android P will now remember your volume preferences from previous sessions.
Now if you are itching to test these features and more, go get it here but make sure that you have one of these four devices- Pixel, Pixel XL, Pixel 2, Pixel 2 XL. Yes, as you would expect, the developer preview, for now, is available only on Google's own hardware and even the public release might make its debut on the next Pixel 3.