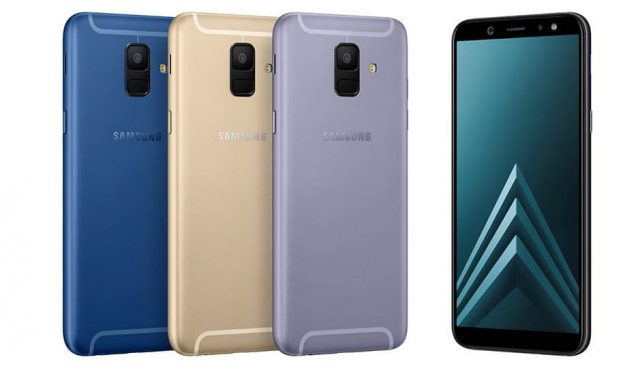 Today the South Korean mobile maker, Samsung has unveiled its two new smartphones-Samsung Galaxy A6 and Samsung Galaxy A6+. Both the handsets feature with infinity display and android oreo. The Galaxy A6 comes with a 5.6-inch Super AMOLED HD+ screen display and the A6+ features with a 6-inch Super AMOLED Full HD+ screen.
See More: OnePlus 6 India prices leaked
The Samsung Galaxy A6 is expected to be priced in the range of Rs 24,054 – Rs 27,262 while the Galaxy A6+ may be priced between Rs 28,868 – Rs 32,073.
The A6 is powered by a 1.6GHz octa-core processor with 3GB RAM while A6+ is powered by 1.8GHz octa-core processor with 4GB RAM. Talking about the storage, the A6 comes with 32GB storage and it can be expandable up to 256GB whereas, the A6+ gets storage of 32GB storage and it can be expandable up to 400GB. The A6 sports with 3000mAh whereas A6+ features 3500mAH battery.
See the comparison: Huawei P20 Pro vs Google Pixel 2 XL vs Samsung Galaxy S9+ vs Apple iPhone X 
Now come to the camera, Samsung Galaxy A6 comes with a 16megapixel (f/1.7 aperture) rear single camera while the front camera is a 16megapixel sensor (f/1.9 aperture) with LED flash. While Samsung Galaxy A6+ sports dual rear cameras -16megapixel with f/1.7 aperture and 5megapixel sensor with f/1.9 aperture coupled with an LED flash. By using Galaxy A+, you can capture a perfect selfie as it comes with a 24megapixel front camera with f/1.9 aperture.