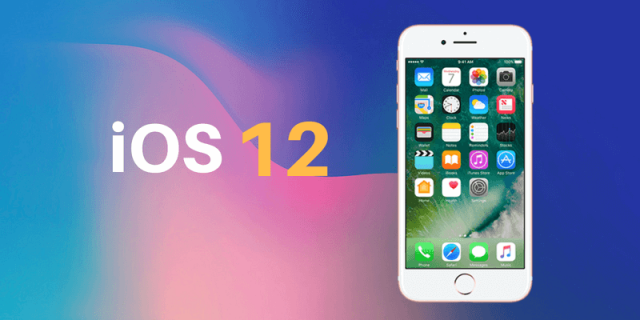 With the release of iOS 4.3.1 (beta), the update cycle of iOS 11 is almost over. As Apple kicks off its annual WWDC for 2018 in 3 days, we can finally expect first official glimpse of iOS 12. Official because there have already been numerous leaks creating an outline of what the new update is going to bring. On a side note, Bloomberg earlier reported that some of the features meant to be introduced with iOS 12 couldn't match the release timeline and will now only come next year with iOS 13.
Still, iOS 12 is going to be major update given some of the key features lined up for the event. Some of them include:
Cross-platform compatibility
Apple is rumored to be working on universal app capability- the same app to work on all Apple devices including iPhone, iPad, Mac, TV, among others but that might take a while. The iOS 12, however, would be the first step in the direction with cross-platform compatibility for iPhone and Macs.
See More: iOS 11.4 Released-What's New Features in It
Updated AR
Last year with iOS 11, Apple released ARKit for developers to create AR-enabled apps for iOS devices. Though the SDK has already been quite popular, iOS 12 is expected to bring a whole range of new features and capabilities to push further development. Be it the adding support for new devices or internal algorithmic improvements, more details will only come to light once it's officially released.
Parental control and app addiction
Here Apple maybe following on Google's lead. At its Android P preview, Google introduced a new feature aimed at addressing digital health by giving users detailed information on how much time they spend using each application and set target time limits for the same. iOS 12 may also have a similar feature along with a new parental control.
More capable Siri
Recently Apple has come under major criticism for failure to keep Siri updated to match competition as Google and Amazon keep enhancing their digital assistants. The iOS 12 is going have a major emphasis on this area as well. Siri is going to get a lot more resourceful after it integrated with other applications like photos.
A lot of under the hood enhancements
As mentioned earlier, many new features and potentially the capability of universal apps have been delegated to next year for the iOS 13 launch. This means iOS 12 has to have a lot of under-the-hood improvements optimization to support those upcoming features. These may not be the most exciting of updates for the users, some of whom might not even be noticed, but are crucial to lay the foundation for the upcoming major leap.
WWDC 2018 would be convened from 4 to 8 June and many new announcements are expected of the annual event. Stay tuned for more information