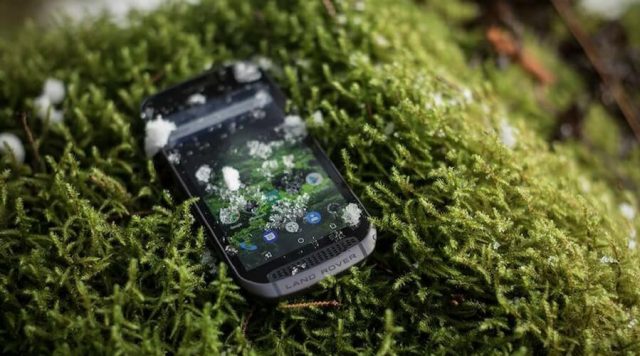 Did you know the soft drink giant Pepsi too launched a smartphone once? Yes, it did a few years ago when the new industry was booming, and everyone wanted a piece of it.
And now, just when we thought the dust was settled leaving the smartphone segment only for the matured players, reports have surfaced that Land Rover– the high-end carmaker, will be soon coming out with its own handset. At this time when Android Auto and Apple CarPlay are already making dashboards smarter, on-par with smartphones, the launch of a new handset does seem out of place, but the company has perhaps something else in mind.
For starters, the handset won't be any regular smartphone. It will be a culmination of two lesser explored segments- a modular rugged smartphone. The phone is tipped to be built by Bullitt Group- a company that holds quite an expertise in manufacturing rugged phones having made other handsets like Cat S60 in the past.
'Explore,' as this new handset is named, is most likely to be launched at MWC 2018 after being initially announced at ISPO – an outdoor and sports trade show in Munich.
Now, you probably get the picture. The company isn't entering the regular smartphone market but has a very limited audience in mind- those outdoor adventurers. As it is with all the rugged phones, Explore will be waterproof, dustproof, and robust enough to handle multiple drops. An exciting part of the phone is its modular aspect. Depending on their needs, users can swap the camera, batteries, and it even has a detachable ceramic antenna to boost GPS when venturing off the grid.
While not confirmed at this point, the phone is expected to be powered by Snapdragon 835 or 845 SoC with decent memory onboard. It is also expected to be featuring an AR viewfinder and a dedicated dashboard app to display all the sensor data from the device including temperature, precipitation, among others.
This phone by Land Rover is expected to bear a price tag of 649 Euros and might hit the market by April.