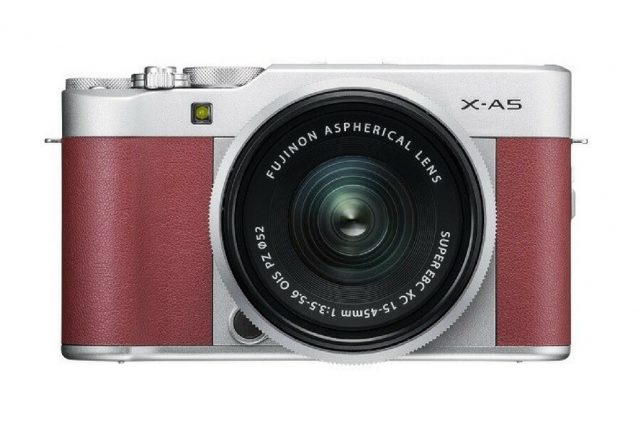 Mirrorless cameras are now gaining momentum against those traditional DSLRs, and the latest to join the race is from Fujifilm. The company has just announced a new addition to its entry-level X-series lineup- Fujifilm X-A5. It comes with a 24.2MP APS-C image sensor and is capable of recording 4K videos as well.
Equipped with phase-detection autofocus, automatic Bluetooth image transfer, and 180-degree tilting touchscreen, it has got the perfect blend of quality and convenience. The addition of a headphone jack is also a welcome move that YouTubers and vloggers will definitely appreciate.
The USP of the camera is its 'lens'. Fujifilm, for the first time, has introduced a motorized powerzoom lens in its camera and as it seems, it is a worthy and inexpensive contender to replace its older ultrawide lenses like 14mm f/2.8 and 16mm f/1.4. The XC15-45mm f/3.5-5.6 OIS PZ, as the lens is called (quite a mouthful, we agree), isn't just the first motorized lens from Fujifilm but also the most compact and lightweight. Weighing just 136 grams and having a focal length of 15mm, the lens does everything perfectly what's expected from a modern camera.
As for the color options, Fujifilm X-A5 will be available in black, pink and brown while the lens comes in black and silver. The camera will go on sale from 8 February 2018 with a price tag of $599.95 If you just want a taste of the new lens, you can have it for $299.95.
Related: