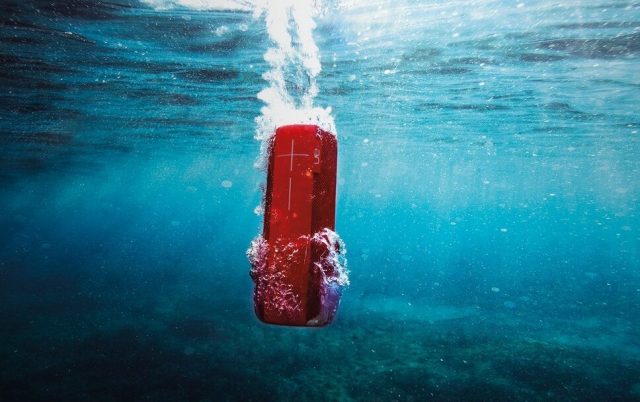 Ultimate Ears' (UE) Boom, a product from Logitech, has been around for quite a while and was widely regarded as one of the finest Bluetooth speakers in the market. Now, it has upped the ante with its new UE Megaboom launch. The device in its cylindrical shape is notably larger than its predecessor and comes in lava red and charcoal black color options.
Considering the form-factor, Megaboom is 8.3-inches long with a diameter of 3.3-inches and weighs 875 grams. The speaker is now waterproof (IPX7 certified) that means you shouldn't hesitate to carry it to beaches or pool parties. And talking of parties, Megaboom stands true to its name in terms of the level of sound it produces without compromising on quality. The highest volume will give you a sound of 90dBA (to put into perspective, that's almost four times the sound produced by a vacuum cleaner) and the speaker is able to produce the frequency range of 65Hz-20KHz. The rechargeable Li-ion battery packed inside is extremely powerful to offer 20 hours of continuous playback.
Additionally, the device offers support for all the major AI assistants, namely Google assistant, Siri and Alexa for voice commands. For connectivity, the device supports Bluetooth in 100-feet range, NFC, 3.5mm AUX-in, and a Micro-USB port. The speaker also has a dedicated Android and iOS apps that offer features like equalizer, musical alarm, gesture control, and supports OTA (Over-the-Air) updates.
Since quality doesn't come cheap, UE Megaboom has been priced at Rs. 19,995 and will be available for purchase from 20th November.