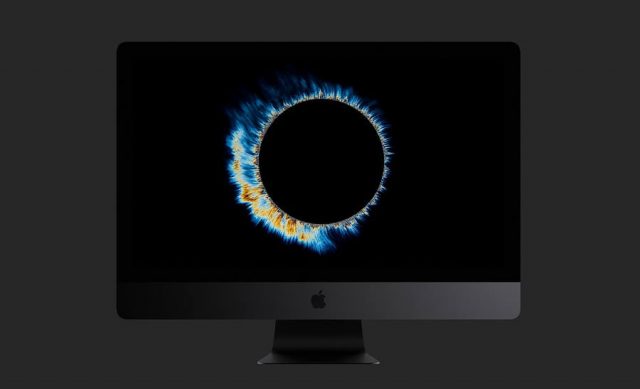 In Apple's own words, iMac Pro houses the most powerful collection of a workstation-class processor, memory, storage, I/O, and graphics of any Mac ever built. In short, this is the best workstation that Apple is capable of building at this moment and given that Apple is the leading tech giant in the world, that says a lot about the device.
The most notable upgrade from the previous iMac is the 10-core Xeon processor, with an 18-core version to follow. Though it isn't about just the number of cores. There is already the 16-core AMD Threadripper available in the market but the performance and heat management are far-exceeding to deliver a seamless experience. This processing power, when coupled with 22 Teraflops of graphics performance, makes even the most resource-intensive tasks like video-editing a breeze on the device.
Apple has also announced an update for Final Cut Pro X, making the device capable of editing HDR and 360-degree VR videos and even 8K videos.
As for other specs, iMac Pro supports 4TB of SSD and up to 128GB of SSD RAM and can connect to two 5K monitors or four 4K monitors at the same time. It also comes with 10Gbps Ethernet- almost 10X faster than you would generally find.
Apart from the powerhouse within, there are also a set of accessories exclusively available with iMac Pro- space grey versions of Magic keyboard, Magic Mouse 2 and Magic Trackpad 2.
iMac Pro Price
Hold on to your wallets here. The basic version of iMac Pro with 8-core processor, 1TB SSD, Vega 56 graphics, and 32GB RAM will set you back by $4,999. Now if you are looking for the extreme limits of the device, you should go for the maxed-out configuration that comes with the 18-core processor, 4TB SSD, Vega 64 graphics, and 128GB RAM will cost you just $13,199.
Customize and buy your new iMac pro here.