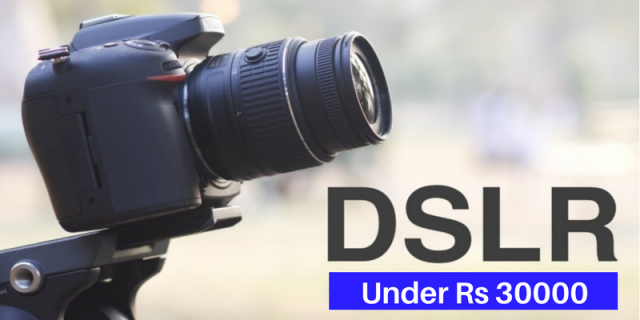 There are two kinds of people. Ones who shoot photos with their smartphone and other being those who use a real camera to capture each shot. And it's not just about quality- of course, real cameras deliver superior results, but also the fact that if you are genuinely interested in photography, DSLRs can teach you something that smartphone cameras never can. Now if you are looking for best DSLR camera below 30000 INR in the market, these are the cameras worth your back. Here is a list of top DSLR cameras under Rs 30000 in India 2019.
Battle: Canon vs Nikon – Which DSLR Should You Buy?
Canon EOS 1300D: Rs. 29,995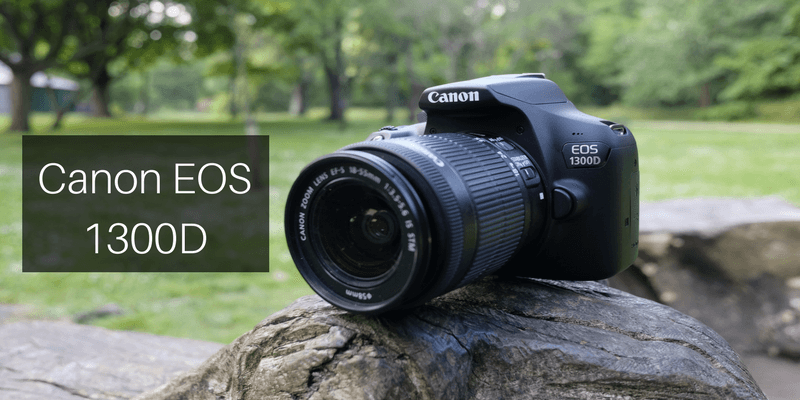 This is arguably the best budget-DSLR currently available in the market and given that it comes from the house of Canon, you can rest assured of the quality. The 18MP shooter with an APS-C CMOS sensor records videos at 3fps and comes with a powerful DIGIC 4+ image processor to deliver quality pictures. Having a 3-inch display and connectivity options like WiFi and NFC, it has got all the regular features you would need to get started.
See More: Top 5 Best GoPro Action Camera Deals for 2018
Nikon D3400: Rs. 28,990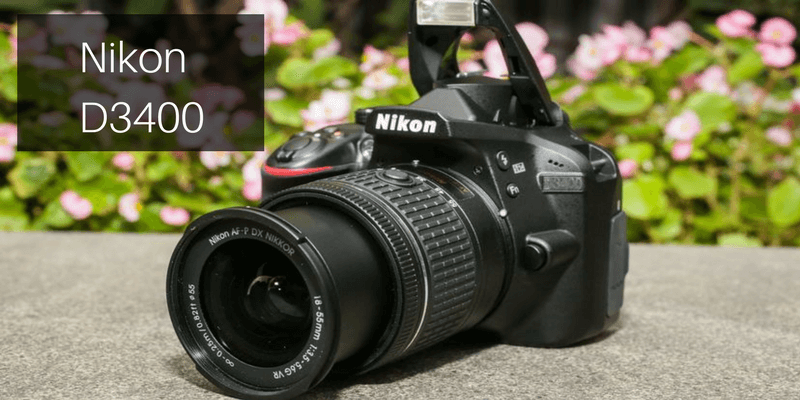 Contesting for the top spot is this offering from Nikon that is specifically designed keeping beginners in mind. The 24.2MP sensor shoots videos at 5fps at 1080p resolution. It also comes with an in-built Guide mode to help beginners learn the art of clicking pictures. Another smart feature of this camera is the SnapBridge- that lets users constantly transfer pictures to another device through a low energy Bluetooth connection that works also when the camera is switched off.
Which one wins the battle: DSLR vs Mirrorless Camera?
Nikon D5200: Rs.24900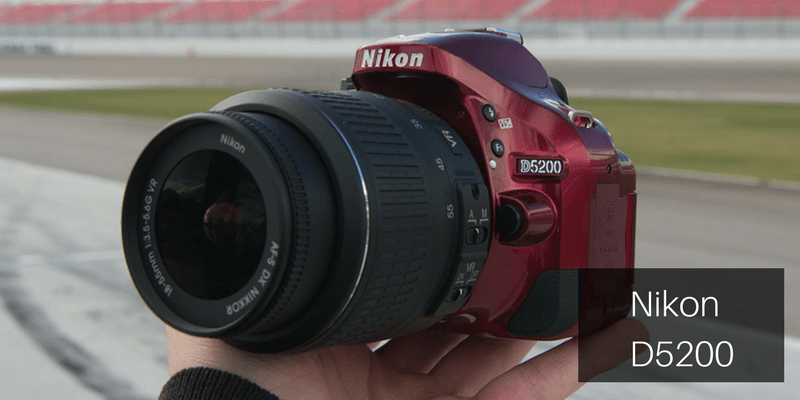 This offering from Nikon is mostly the same as previous in terms of features and performance except for a few minor differences. The 24.1 MP shooter is aided by EXPEED 3 image processing engine to deliver fine quality images for its price. One notable change is that it has got an articulating 3-inch screen instead of the fixed one in the earlier. Also, the interface of the camera is quite simplistic to avoid confusing the beginners.
Canon EOS 1200D: Rs. 25,490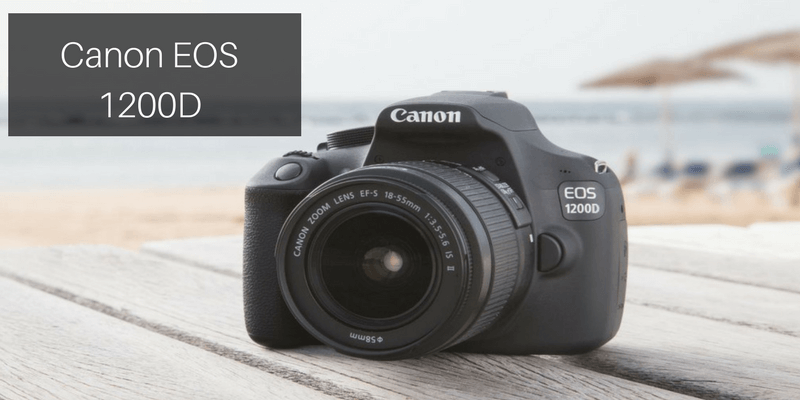 This is actually the precursor of the model we have mentioned at the top. The reason we are explicitly mentioning it here is that despite being old, it still houses the same sensors and processors to deliver pretty amazing results. Also, since the camera has seen a price drop after it got an update, it can be a fairly good bargain if you can just adjust to the absence of Wi-fi and NFC.
See: Top 7 DSLR Cameras You Can Put Your Money On
Pentax K-500: Rs.25496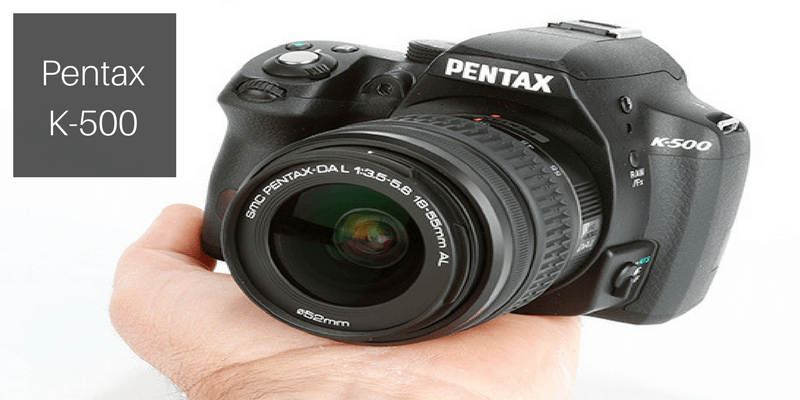 If a feature-rich camera is what you need at this price point, Pentax K-500 is exactly what you have been looking for. Housing a 16.3 MP sensor and PRIME M image processing engine, the camera delivers more than satisfactory image quality. Along with a 100%-coverage viewfinder, it also records videos at 6fps at 1080p resolution. The only problem you may face, especially being a beginner, is the absence of focus point display in the viewfinder- which is likely to make the
Canon EOS 1500D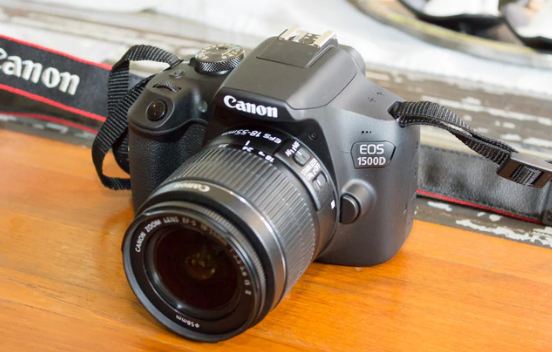 Canon EOS 1500D features with a 24.1MP APS-C CMOS sensor which forms the backbone for the DIGIC 4+ image processor. There are 9 autofocus points along with 1 cross point. The EOS 1500D also supports Wi-Fi and NFC. It is compatible with Canon's EF/EF-S lenses and EX-series Speedlite.
It has been priced at Rs 24,347 on Amazon India.
So this is the list of best DSLR camera under 30000 in India. You can buy one of them as per your requirement. Hope, you like it. Give your best suggestion in the comment section. Tell us about the post: Top 5 DSLR Cameras under 30000, what is your experience. Stay tunned with Mobile and Gadgets and you can follow us on Facebook and Twitter for more news and updates.