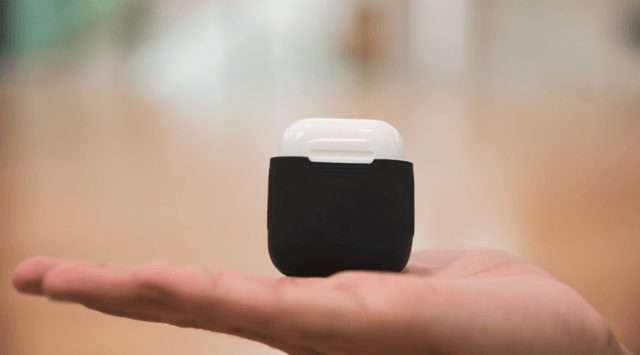 From custom ports to standard USB to type-C, there have been numerous changes to how we refuel our gadgets but the basics have remained the same- plug one end of the cord to the gadget and other to a socket. But with wireless charging, things have taken a turn.
The problem, however, is that the technology is moving slow. Take Apple, for example, last year during the launch of iPhone X, it also promised to release a new generation of AirPods inclusive of a wireless charging-capable case. It has been months, but there is no concrete news of it yet, lest the launch.
But as always, Kickstarter has a solution- PowerPod case. If you don't already know, the AirPod case is protected by Silicone and PowerPod case is a silicone case that will house your AirPod case. Confused? See, like your AirPod goes into AirPod-case for charging, PowerPod is a case for your AirPod-case for charging.
At this point, it is available at "super early bird" price of $20 and a retail price of 40$- which is definitely lesser than what you would have to pay once Apple comes out with its own case. But there is a catch- the PowerPod won't be shipping any time before July. So, you if you pay 20$ now and Apple releases its case before PowerPod, you might feel like a loser. However, if it does manage to beat Apple in the race to the market, 20$ is definitely worth it.