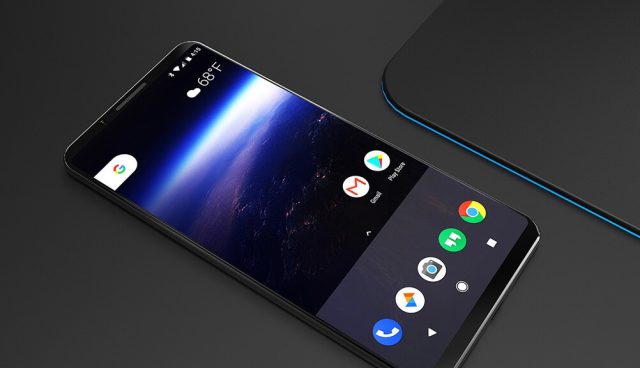 Google, last year, officially became a phone manufacturer after ditching its Nexus lineup and putting all its soul in the new flagship- Pixel. But the way it struggled to make enough of those phones, resulting in long waiting periods, and later reports of it tagging it as a rushed product, now suggest that Google was just testing the waters and the next iteration, i.e. Pixel 2 will try to fill all those gaps.
But as it always is with new devices, the company is tight-lipped about it, except for confirming that the device will be launched this year. So, while there is nothing confirmed at this moment, here are the details that have surfaced through various leaks:
Design of Google Pixel 2
Now, this is one aspect that is most shrouded in mystery and is something that can excite or disappoint a large number of users. An earlier leak suggested that the phone will be almost bezel-less while a recent leak shows the phone to have more bezels than its previous version.
What's almost confirmed though is that the phone still has the fingerprint sensor on the back and yes, it does not have a headphone jack.
Google Pixel 2 Features
Owing to its launch late in the year, Pixel is expected to get a leg up with Snapdragon 836 SoC while all other smartphones this year are being powered by 835 SoC. On the memory front, the phone isn't making any improvements from last year and will be shipped with 4GB RAM and 64/128GB variants.
The phone reports to lack dual camera- something that all flagship phones feature these days. The good news is that the phone will be waterproof and will use top-of-the-shelf OLED screens from LG.
Pixel 2 Release date
There is nothing confirmed at this point but given the last Pixel was launched in October, we can expect Google to follow the same.
Google Pixel 2 Price
Pixels aren't cheap and you shouldn't expect them to be. That said, while the first Pixel was priced almost equal to all other flagship phones, this one might try to change the trend- either by dropping the price tag or breaking the record by surpassing the price of iPhones.