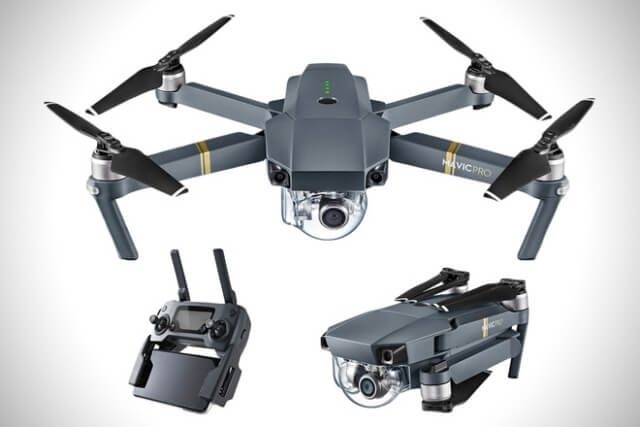 A pilotless aircraft having a smartphone app that synchronizes with a camera to take sturdy pictures and resembles first-person piloting and the accompanying technology protects it from running into where it goes. Simply attach your smartphone to the controller to get the drone started and enjoy using our phone digital joysticks. The fun follows!
Heard about DJI's best portable drone yet, well, it is Mavic Pro Platinum – the one with enhanced endurance and quieter flight. With less than 4db noise and 30 minutes more flight time, Mavic Pro comes with FOC sinusoidal driver ESCs and 8331 propellers for a quieter, longer, smoother flight.


This development has caused a straight slash in price of DJI's Mavic Pro which is now priced at $769 on Amazon. A 23% slash in base price has made this deal sweeter than before. This has even surpassed last Black Friday Sale of $815. Adding some gleam to this deal, few of the retailers like Adorama and B&H have it at $759.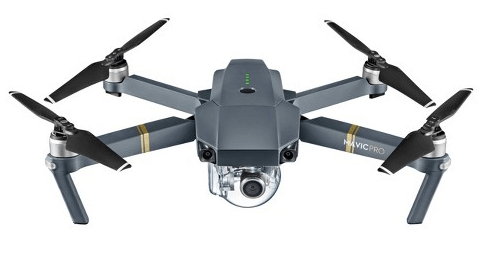 Many marketers and technologists graded it at 9.5 scores, as soon as it was launched in 2016. Yet another Mavic drone that was announced early this year was Mavic Air, which was priced at $799. Mavic Pro priced at $30 less still prevails in the market along with its newer model.
It comes along with a bunch of peripherals like a charger, battery, a 16GB SD Card and three USB cables (Lightning, Micro USB, and USB-C) and a pair of propellers. You can attach it to your back, can be folded and carried anywhere as it is extremely portable and lightweight. It is more portable than DJI's flagship quad-copter series, Phantom (Phantom 4 Pro), which was priced at $1499 and exhales more power than Spark that was released last year. With FCC compliant remote controller, DJI Magic Pro Camera Drone has a 7km transmission range. It also comes with 6 months of manufacturer warranty.
It can fly beyond your sight with a four-mile operating range at a maximum speed of 40 miles per hour and battery life of a generous 27 minutes. The inbuilt camera can take 4000 to 1080p resolution shots with stabilization features to keep the picture clear.
An additional lithium-ion battery worth $60 can be combined with this to keep that drone up high in the air for some more time. Essentially that 16GB Micro SD Card can be upgraded to 128GB card for additional $40 and to 400GB for additional $185 that makes it a complete package which can be chosen at convenience.
To fly with responsibility, it is advisable to read all terms and update all associated software and firmware.