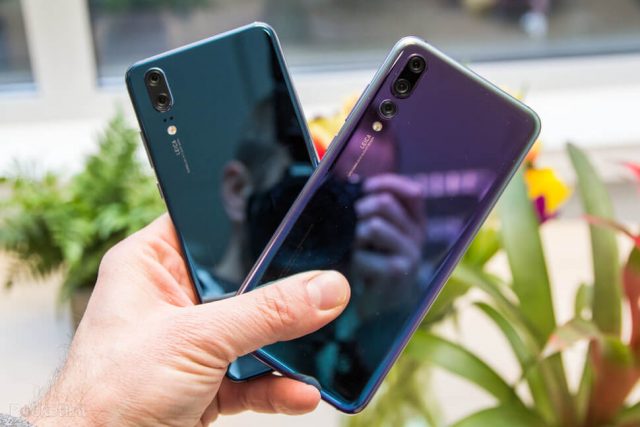 The Chinese smartphone maker, Huawei has extended its India portfolio by launching its two new mobiles- Huawei P20 Pro and Pro Lite. These new lineups have come to replace the last flagship P-series, Huawei P10 and Huawei P20.
The Huawei P20 Lite and P20 Pro gets a unique design and build quality to be more competitive and promises to take down all its rivals like Apple, Samsung.  Now both the devices are here, let's start to know all about them.
What's beyond the current smartphone scenario? A New Superstar. #HuaweiP20lite pic.twitter.com/x2YiT7J6Cz

— Huawei India (@HuaweiIndia) April 24, 2018
Huawei P20 Pro and P20 Lite Price
The Huawei P20 Pro has been priced at Rs 64,999, while P20 Lite is priced at Rs 19,999. Both handsets will be available by May 3 2018 on Amazon India, from where you can order your pick.
Huawei P20 Pro and P20 Lite Specifications
To leap ahead of others brands, the firm has brought these smartphones with updated features. Being the flagship smartphone, Huawei P20 Pro sports Android 8.1 Oreo, 6.1-inch near bezel-less, full HD+ OLED display. The display gets a 'Notch' at the top end that incorporates the sensors, receiver, and the selfie camera. And a fingerprint senor is also featured at the bottom of display. It runs on EMUI 8.1. It is Powered by octa-core Kirin 970 processor, and the P20 Pro comes with 6GB RAM and 128GB inbuilt storage. It also has a 4000mAh battery and supports fast charging.
See: Huawei P20 Pro Review-A Burst of 40MP Sensor with Huawei Latest Triple Camera
On the other end, Huawei P20 Lite too comes with high-end specifications. It also runs the same EMUI 8.1 on Andrind 8.0 Oreo. It incorporates a 5.8 inch TFT LCD display that supports a full HD resolution screen. The P20 Lite offers a dynamic performance as it is powered by the Octa-Core Kirin 659 processor. It comes with 4GB of RAM and 64GB in-house storage. It is packed with a 3000mAh battery that has a fast charging feature.
 Huawei P20 Pro and P20 Lite Camera
To get a lead over its rivals, the company has made a strategy – Huawei P20 Pro's triple camera. You can say it is the first smartphone that comes with triple cameras to enhance the user's photography experience.  The premium phone sports a triple cameras setup including a 20MP monochrome sensor with f/1.6 aperture, 40MP RGB camera with f/1.8 aperture and an 8MP telephoto camera with f/2.4 aperture.
Unlike the P20 Pro, the P20 Lite is loaded with dual rear cameras that include a 16MP and a 2MP sensor at f/2.2 aperture. On the front side, 16MP sensor with f/2.0 aperture camera is featured.