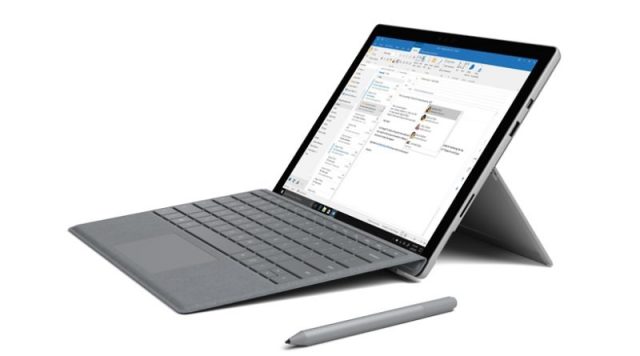 The talks about Windows running on ARM has been raging for a while now owing to its ability to deliver always-connected notebooks. In the meanwhile, with Surface Pro LTE launch, you can experience a part of the future now.
The laptop had actually been available for businesses since late 2017 and is now making its way to retail market- though still not globally. But don't be mislead into believing that it's some kind of a new laptop- its just Surface Pro with LTE capabilities. Which is not exactly a bad thing because Surface Pro is already one of the finest hybrids in the market and the LTE capability that Windows has added isn't just an extempore but is highly refined and works as seamlessly as a native functionality. Let's a take a look in detail:
As mentioned, the device takes its design and most of the specs from Surface Pro. This includes the 12.3-inch display (2736 x 1824 resolution), 8.0MP autofocus rear camera, 5.0MP front camera, 13-hours of battery life, the usual array of sensors and ports and more.
The difference is actually marked by few aspects like the Magnesium chassis is now fused with Polycarbonate to offer better reception, the LTE model comes in a single variant- 8GB/256GB and of course, it has SIM-slot. It is also 22g heavier than Surface Pro but we doubt you would even notice such minor technical details.
The device uses Qualcomm's Snapdragon X16 modem for the cellular connection that supports 20 international bands, has seven antennas, and promises top speed of 450Mbps. For most parts, the modem is said to be future-proof that comes with capabilities to be unleashed in future as network carriers rollout support. For now, it offers pretty good reception and the speed is comparable to some of the high-end routers.
The best part of the notebook, however, is how deeply the LTE is integrated into Windows 10. Microsoft has gone great lengths to ensure the user experience is smooth and has added much functionality to boost the utility. For instance, you are on a metered connection, you have the option to deny certain apps running in the background or track the overall data usage by all processes and block them accordingly.
Then there is also the eSIM feature that once activated, lets you purchase data packs without using a physical SIM card- something that will come handy for people traveling abroad and can't find WiFi. Taking this into account, we can rightly call Surface Pro LTE a dual-SIM (nano+eSIM) hybrid.
Price and availability
The notebook comes with a price tag of $1,449. Plus $99 if you want the Surface Pen. Plus $159 if you want the Signature Type Cover. The device, for now, is available only in US, UK, and Australian markets and goes for pre-order starting 6 March.
Should you buy it?
Possibly the only downside of the device is its price tag. So, if you have the money to spare and aren't a power user who needs 16GB RAM or 1TB drive, this is the best connected laptop you can currently buy.