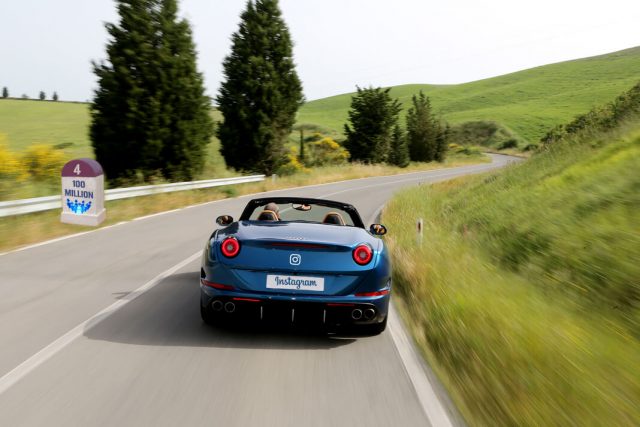 We have seen in past how Facebook's Instagram has grown to be an unavoidable part of our lives. But if the claims are to be believed, with the 100 million hike that happened to Instagram in the last 4 months it has broken all records of followership and feat!
In the last few months, I wonder why suddenly I started getting so many new follow requests. People, those are in my list of Facebook friends or those that are being linked to my friends (more new faces) that I never thought would be at a place like Instagram are here (quite with a bang), as I thought it to be the only place to stealthily display my Facebook private photos. Though Instagram gives me options to keep them away but that's mean and arrogant and difficult to deal with many a time.
Coming to what I mean with this – I read this article today where Instagram claimed that it has added 100 Million Users in the period of last 4 months. Well 100 million! Feel the number! How huge that is!
Now, I know that this should be happening with every first user of Instagram (okay, maybe with the first laggards like me as well) – But this is actually a situation and this is because of the 17% hike that happened to Instagram post- December 2016 – till date.
Here is what the company's spoke person said through blogpost while breaking out the news "We're thrilled to announce that our community has grown to more than 700 million Instagrammers. And the last 100 million of you joined faster than ever."
Well, if we go by a different report communicated by TechCrunch, as per their study Instagram took about 6 months of time to touch the figure of 600 Million users, starting from the 500 mark.
Further, if we recall,the photo-sharing service reached 100 million users in 2013, while it hit 200 million in March 2014. And in 2014 it reached the whooping digits of 300 million users, from different countries. If you watch closely, there is mostly a gap of 1 year at least when it crossed each milestone. Well, which shows the pace and impact this time was sharper and higher. 3x to be precise.
Well, this takes you to the time when Facebook was actually skeptical while nodding for the big-time deal of $1 billion to acquire Instagram, back in 2012. Well, Zuckerberg and party must be all tickled pink to this accomplishment!