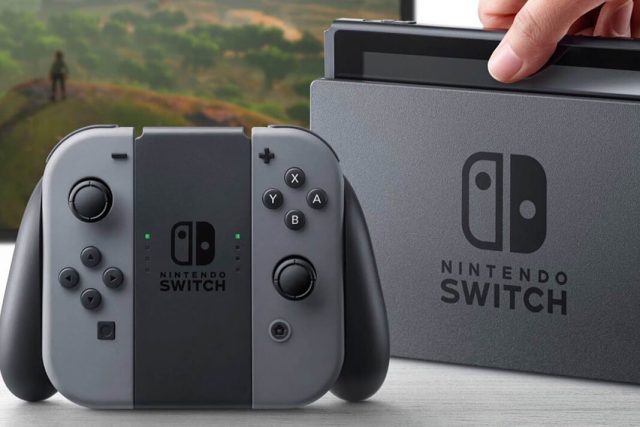 The Japan's gaming supergiant Nintendo expects their profits to spike by 21 percent by the month of March 2018, with their latest product venture Switch. If they are measuring it right, this attempt should allow them to capture a large part of augmented reality/3D gaming domain taking it close to the plinths of Microsoft's Wii.
Talking of which Nintendo President Tatsumi Kimishima said,
"It is not an easy target for us to achieve as the firm plans to tread up marketing costs to promote Switch."
Which shows he is quite in a fidgety state of mind with the probable success and the marginal risks associated with the endeavor.
Talking of which, Kadokawa Dwango – A renowned gaming expert expresses his views saying "Nintendo has learned from the past mistakes. And now they are on their way to make correct choices. And if they have done their research right and planned their resources well they should be reaching favorable results."
Talking on the current scenario he adds, "One of the major reasons behind the robust start they have achieved is that Switch comes with an extensive list of titles made by independent studios, unlike its predecessor Wii U. Most probably the reason behind this should be the fact that Nintendo has made the new console to work with all leading game engines allowing developers to easily and openly access resources right from the beginning."
With the early success that Switch has achieved, Nintendo shows decent signs of regaining strength and increasing its earnings to significant marks, to keep it moving in the market with great poise and authority.
However, there's another side of the story which stresses on a possibility of the growth momentum to be superficial, as predicted by few analysts.
Of these one of the most plausible theories by Jay Defibaugh, analyst at CLSA, says, the popularity and success of this endeavor depends more on the collective acceptance of the game by different platforms and not merely on the traits and features that Switch as a product offers.
Well, with that it seems that the success of Nintendo Switch highly depends on how users respond to the entire idea at large and not just being pioneering and inventive with traits and trends. Though, on the other hand, there of course is certain legitimacy attached to the research done by the company and if they are expecting certain mark, this has to be based valid research and analysis.
So, in all we can expect something to be coming Nintendo's way and keep it moving to be among the top contenders of AR gaming. However, to what extent and degree this comes out to be real and sorted, only the time will tell better.