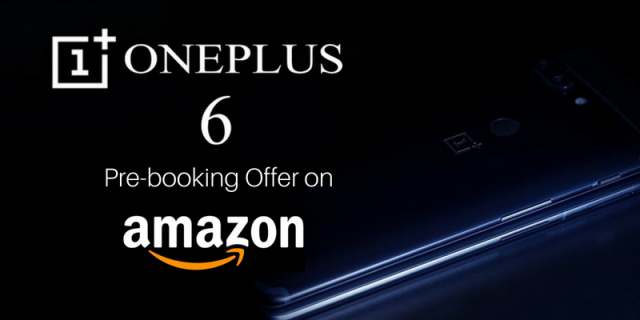 Just 10 days are left before the official release of OnePlus 6 and if you are one of those early birds, we have got some great news for you. OnePlus will be launched on 21 May and as per reporters, it will remain an Amazon exclusive. But as you might have heard, Amazon is throwing off a big sale from 13-16 May. Now if you are disappointed, don't be because OnePlus has got you covered.
Buy yourself an Amazon coupon worth Rs 1000 during the sale period and you can redeem it to get worth Rs 2000 of value on the purchase of OnePlus 6 during 21-22 May. If that's not enough, you would also get an extended manufacturer's warranty of 3 months over and above the general 12 months. Going by the name Fast AF (Fast & First) sale is one of its kind because as you might already know, the phone from the company sees massive interest on its launch and has hardly ever offered any discount. Even the tickets for its launch event were sold out within 4 minutes!
If you are still confused, here is a quick recap:
Buy an e-gift voucher worth Rs. 1000 during the sale between 13-16May
Asthe phone is launched on 21 May, redeem the coupon on its purchase (21-22 May) to get an additional cashback of 1000 in your Amazon Pay balance.
You would additionally get an extended warranty of 3 months- 15 months in total.
Hope you make the most of this offer!