Jio Phone, the much awaited 4G-enabled feature phone was finally unveiled last Friday and though it was already expected to be one of the cheapest 4G phones in the world, the launch came with an even better and possibly the most attractive price tag- Free!
While the launch highlighted many of the features of the device, which we are discussed below, one thing that was left out- the chipset that will power the phone. And since, chipsets are indeed the central component of any phone, around which all other features and their relative performance revolve, this information is critical to accessing the true potential of the upcoming device.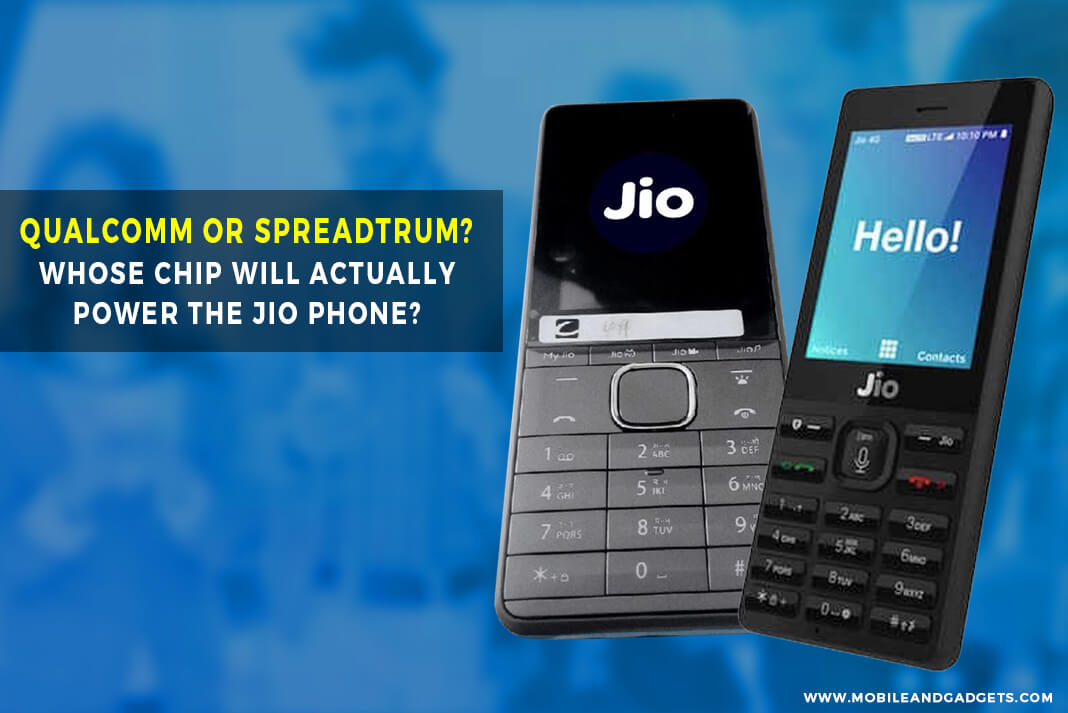 Thankfully, shortly after the device launch, Qualcomm- the leading mobile chip maker tweeted that its 205 SoC chip will be powering the device. This particular chip has a dual-core CPU clocked at 1.1 GHz and supports advanced data services like LTE, VoLTE (Voice over LTE)  and even VoWiFI (Voice over WiFi). Additionally, it also comes with the support for other features like 3-megapixel rear and front camera, 480p VGA display, and HD video streaming capabilities.
Glad to partner with @reliancejio on the new #JioPhone, powered by our #205 mobile platform.

— Qualcomm India (@qualcomm_in) July 22, 2017
That would have been the end of the story, but in a separate tweet earlier in the day, Spreadtrum- another prominent chip maker had already announced that it had partnered with Reliance Jio to power its Jio Phone. It has recently introduced its SC9820 SoC model that is a 1.2GHz dual-core ARM Cortex-A7 chip that supports network modes including LTE, VoLTE, FDD-LTE, TDD-LTE, GSM and GPRS connectivity. The chip supports 512 MB RAM/4GB ROM storage and a microSD slot up to 32GB. Additionally, it can handle up to 5-megapixel front and rear camera, 720p video display, VoLTE HD video services and more.
Making India digital with #JioPhone. @Spreadtrum is proud to be a part of the digital freedom for #featurephone users. @Reliancejio

— Spreadtrum (@spreadtrum) July 21, 2017
While there is still no official word from Jio about what chip it will be using in its device, the common market assessment is that owing to its highly ambitious target of making available over 5 million handsets every week in the initial phase, one chip-maker can't possibly match such astronomical demand. And it is for that reason, it has for now partnered with two chip-maker. Once the demands stabilize, it will eventually switch to the one that offers better performance.
So to answer the question we begun with- Qualcomm or Spreadtrum? Both seem to be the answer for now.