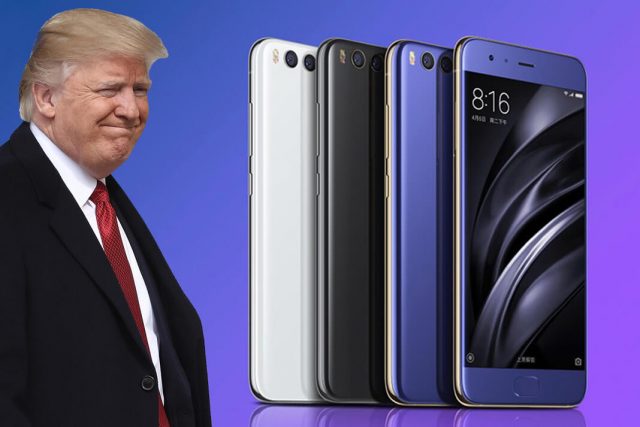 After being unveiled last month in China, the new Xiaomi Mi 6 is now an improved smartphone than what we have seen in the past in form Mi 5. Its design has been improved while the resistance offered by its predecessor has also been leveled up.
Apart from being stylish, the new variant from the company's fleet of smart devices breezes through the durability test, as conducted by a popular YouTube channel JerryRigEverything. The channel is known for producing videos, which tests the newly launched devices in the market for their durability and review them thereafter based on different parameters.
This time the smartphone that went through the scanner was Xiaomi Mi 6 and you'd be surprised to know that it cleared the test convincingly. The word surprise used here is due to its predecessor, Mi 5 launched last year that couldn't stand the added pressure applied by the presenter- resulting in a failed test. However, the Chinese manufacturer has seemed to work upon the durability of its devices in the recent past, which can be seen with Xiaomi Mi 6 that survived the test where the video presenter tried to bend it.
Note – Non-ceramic Xiaomi Mi 6 was used by the examiner in the video.
How often do you care about sliding your touchscreen phone in the pocket of yours that has keys or coins? Of course, we are cautious while placing the phone because of the risk of scratches that might hamper the phone's screen. But not anymore, Xiaomi makes it easy with its new flagship model, Mi 6. The video revealed that the smartphone is resistant to scratches and you can now be carefree while placing it inside your pocket that already has coins, keys and items alike.
However, it has been kept afar from the drop test, which could have further proved its real value and strength. Other than that, the smartphone looks quite impressive in terms of both, style and durability. And yes, the price is competitive enough to give sleepless nights to the rivals like Samsung, Oppo, Micromax and Vivo. So, if you are looking to buy a smartphone in the range of INR 25,000 to 30,000 then without giving a second thought head towards your nearest Xiaomi store for further assistance, deals, specs and more.
Here's a quick glance at its specifications.
Display: 5.15-inch
Processor: 2.45GHz octa-core
Front Camera: 8-megapixel
Resolution: 1080×1920 pixels
RAM: 6GB
OS: Android
Storage: 64GB
Rear Camera: 12-megapixel
Battery Capacity: 3350mAh