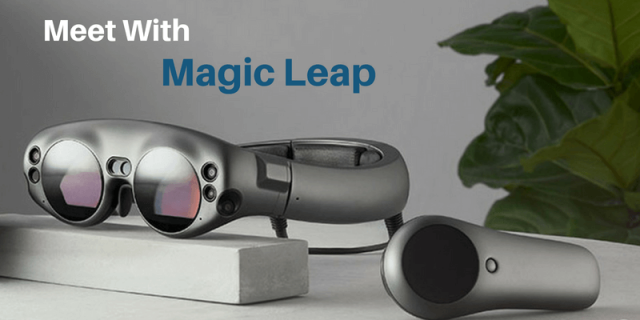 Magic Leap- to whom Wired referred to as the most secretive startup on the earth, the company that's already valued at over $2 billion, is finally starting to open up to markets. Almost 4 years after it released its concept video, there is now a prototype for developers and a launch window for consumers.
At its recent livestream on Twitch, the company for the first time let out some details about its headset- Magic Leap One. The gadget is powered by Nvidia Tegra X2 SoC- that gives us some hint about the processing capabilities. Running on a 64-bit highly customized Linux operating system, the company has suggested developers use only low-level Vulcan API for content development. More details regarding specs aren't out yet and given the ultra-secretive nature of the company; don't expect any leaks before official launch either.
See More: Fertility monitors for men and women. Can they help couples get pregnant?
As for the availability, Magic Leap One will be an AT&T exclusive and will start shipping this summer- yes, with months! The demo the company showcased was simple a recorded video and nothing like the live demo Wired earlier raved about. But true capabilities of this device and the company can only be gauged once it's out in the market.
There is just one problem- the device hasn't yet received FCC approval for public release and is yet to pass that test. While this may introduce some delays, it can also be a well-thought plan of the company. Because most of the device gets leaked during FCC approval, the company may have chosen to reveal such information by itself before the submission. After all, for a company that has so fiercely guarded its secret for so many years, leaking information just before launch would have been embarrassing. Anyway, not only the consumers but also leaders in artificial reality would be eagerly waiting for this unicorn to finally showcase its magical leap one.