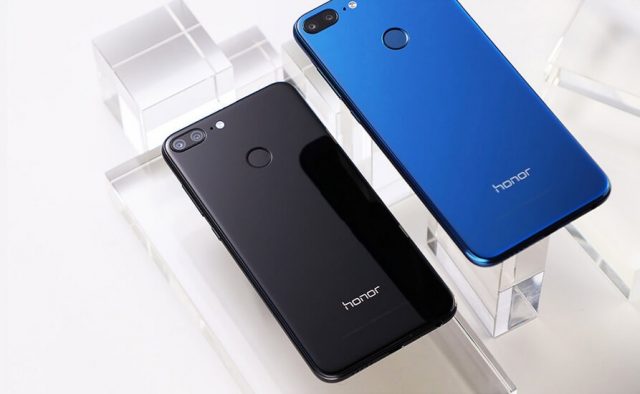 You can't possibly have more options when you go out to purchase a smartphone. Ranging from $100 to $1,000, every configuration you could ever want is already out in the market. Yet, there are a few milestones that neatly categorize the entire smartphone segment and sets the benchmark of what you should expect while looking at the price tag of any new launch. There are the iPhone, Pixel, and Galaxy at the top, OnePlus in the mid and Moto G on the lower side. Honor 9 Lite, however, does try to defy some of these conventions.
For starters, the metal and glass finish with minimum bezels and premium colors, make the device look way above its league. Though not quite as luxe as the Galaxy S8, it still looks at least twice as expensive as its real price.
Then there is the camera. Dual cameras are now increasingly becoming common in smartphones but are still a "feature" for the lower segment. With Honor 9 Lite, Huawei has doubled down by offering 4 cameras- dual lens at both front and rear. Though having 4 cameras don't really transform into 4X shooting capabilities, still it is a pretty nifty feature that users would like to flaunt about. Both the dual cameras are of 13MP+2MP resolution and come with a depth sensor.
As for the other specs, the device is well-built and is packed with all the features you'd expect at this price point. Powered by Kirin 659 octa-core processor and 3GB RAM, it comes with a 5.6-inch display (2,160×1,080 resolution) that offers crisp and vibrant colors. The fingerprint sensor is conveniently placed at the back.
There are, however, two aspects where the phone falls below expectations- battery and charging. The device only has a 3,000mAh battery, which depending on your usage pattern, may not last a full day. Also, the charging port is still a Micro USB, that means you won't be able to leverage the fast charging capabilities that come with Type-C.
Still, having an amazing look and a unique feature, the device is far ahead of all its competitors and is definitely worth the asking price of $250. In fact, if it manages to perform in real-world as good as it looks on paper, it might even set the new benchmark for the lower segment phones.