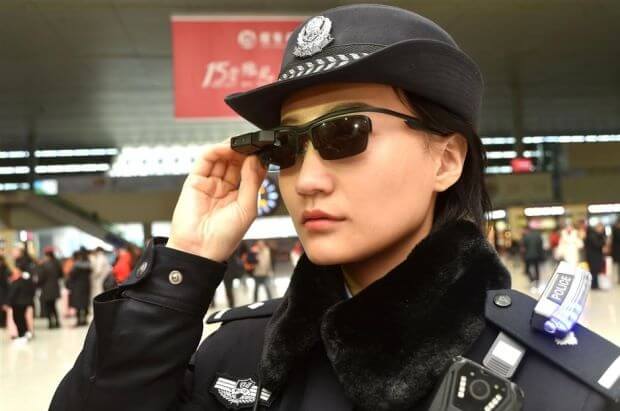 If you are a bond fan or a sci-fi fanatic, we have got something interesting for you. Something we have till now seen only in futuristic movies.
Chinese cops are now sporting digital sunglasses to help them spot criminals. Yes, that's right- these smart sunglasses can recognize criminals at a glance even when fused among a swarm of people.
The backstory
The technology is actually a part of the wider digital surveillance program operated in China that takes into account both bio-metrics and digitization. If you don't already know, the country is moving towards creating a database of all its citizen that contains along with general information like ethnicity and address, to fingerprint, iris and facial scans- virtually an omniscient source of information.
How it works
Now that you know there is an enormous database working behind the scene, you do get the basics. The glasses snap the pictures and a connected phone-like device uses facial recognition to display all the information about the person. That is, if you see a cop glancing at you, be assured that they already know your age, address, ethnicity, past records, the hotel you are staying at, internet usage, and virtually everything that can get you arrested.
While the system is still on trial and only four cops are at this point using it, 33 suspects are reported to be already nabbed- ranging for crimes like hit-and-run to human trafficking to using fake IDs. Also, given that the facial recognition systems are already widely used in the country for various purposes including cash machines of banks, the system is only going to be more efficient and sweeping in coming days. Think about it- the cops will also know all about your cash transactions as well just by looking at you.
While we reserve our opinions about the privacy and political issues attached, the technological aspect is truly state-of-the-art. Something with the potential to transform not just law-enforcement or other industries but how societies function as a whole.