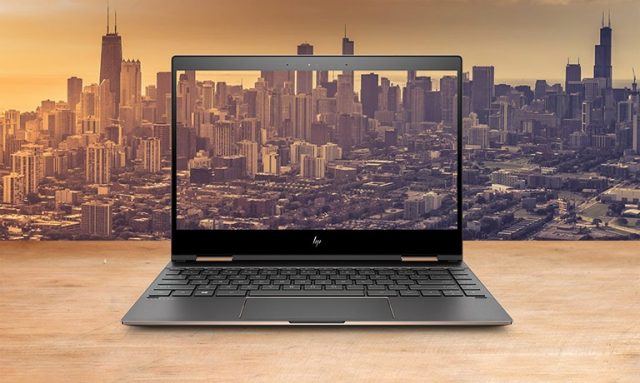 Last year was a remarkable milestone for notebooks- convertibles to be more precise. Owing to the release of Intel's new 8th generation processors, most of the early launches of 2017 received a quick update by late 2017. That is, from Dell's XPS to Lenovo's Yoga to HP's Spectre, all of them ended up having two versions for 2017. And it is the latter that we are here interested in.
First things first- since Spectre x360 13 (late 2017) has newer, better processor under the hood, it obviously outperforms every laptop that hasn't yet got the upgrade and there is no point in drooling over it. Because as impressive as it sounds at the moment, the exemplary lead won't stay for long. That said, even when compared to its peers with relatively same hardware, the device doesn't fail to impress.
Design
Except for a swapping a few ports around, the HP Spectre x360 13 (late 2017) retains overall design and form-factor of its predecessors. The keyboard is still impressive, touch-pad still responsive, and the built quality still sturdy-enough to sustain a few drops. The convertible also works just fine in all three postures- notebook, tent, and tablet.The heat vent that has been removed from left has left ample of space where a MicroSD card can be adjusted with a larger power button. A finger print sensor has been added onto the right that has enhanced its look and functionality.
Specs
There is no single variant of HP Spectre x360 13 that is available across all markets. The processor can either be i5 or i7, RAM 8GB to 16 GB, the hard drive can range from 256GB or 1TB SSD and display is available in either HD or 4K. As you might guess, the price tag also varies in different markets based on configuration. A similar model with 1TB storage capacity, 16GB RAM and 4K display costs around 1,200 Euros in UK. Although such configurations are not available in Australia, the most that is available are models with 512GB storage, 16GB RAM for AU$3,100.
Performance
This is one of the fastest device available in market these days. While benchmarks don't necessarily reflect the real-world performance, they do give an idea of the power the device can yield. Spectre x360 13 tops the list of benchmarks ranging from CPU -> GPU -> Multitasking.
It is important to note that the system makes use of slow memory which results in lowering the benchmark scores, just to improve the battery life. Performance is not affected as a result of this. The battery can work for 13 hours continuously without break. From playing videos, editing raw images, playing games, the system is capable of handling numerous exceptional tasks. With its sturdy built and long battery life, Spectre x360 13 (late 2017) is the perfect system for every purpose.