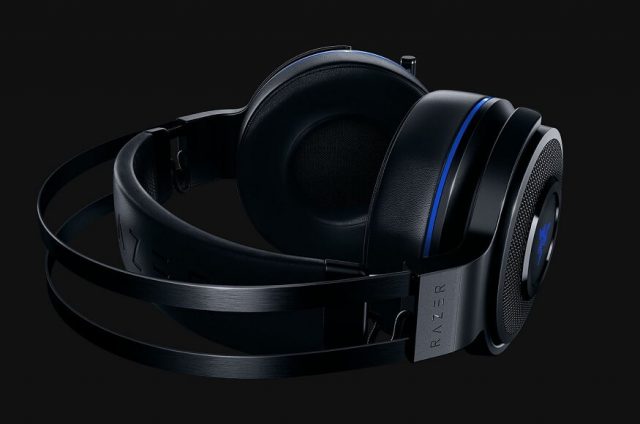 If you are a hardcore gamer, you must know that the quality of audio can sometimes be the difference between winning a deathmatch or being killed by someone sneaking up from behind. With Razer Thresher won't allow you to fall for the second option.
Versions
Such gaming headsets come in three different versions:
The wireless version that's compatible with Xbox, PS4, and Windows PC;
The ultimate version that comes with its own base and stands;
The wired Tournament edition that comes with the standard audio jack and is thus compatible with pretty much everything.
All of them offer the same audio quality and there is no room for disappointment for your choice, except for the few deviations.
Design of Razer Thresher
Having circular earcups of 4-inch in diameter, these aren't compact headphones by any standard and yet extremely comfortable to wear. While the metallic frame with a springy microfibre pad gives the headphone a study look, the soft leatherette cups with an inch of memory foam lends it a comfy and premium feel. The retractable microphone comes out of the left earcup and its position can be easily adjusted as per requirement.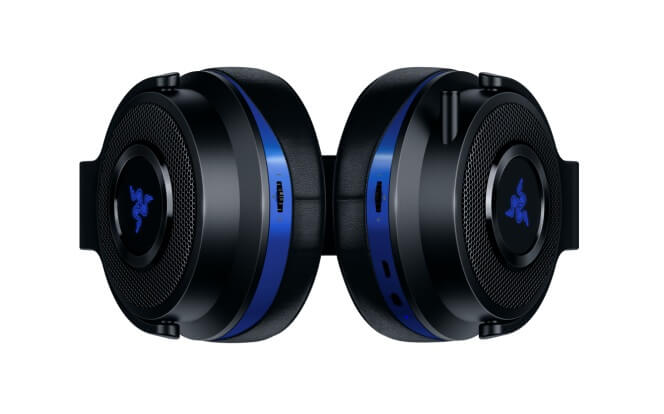 The lightweight memory foam ear cushions that rest perfectly against the ear gives the user natural feeling that is beyond comparison. Retractable digital microphone and quick control buttons help balance voice providing inst access to the game.
One of the drawbacks of the design is that the controls on each ear-cup for volume and microphone are identical that create a confusion while the user is engrossed in any game.
Performance
Equipped with surround sound options, and a crystal clear sound, the audio quality of these headsets can impress anyone.Irrespective of the frequency you are listening to, you can't possibly spot a lag or any kind of distortions. As for the surround sound, the Xbox variant is equipped with Windows Sonic while the PS4 gets the Dolby 7.1 with 50mm drives- both of which perform an exceptionally good job. The comfy earcups are also excellent in isolating outside noise, to the point that you can't even hear your own voice.
The mic has a pretty good reception and quality but it still lacks the monitoring feature- that lets a user hear his own voice in the headset. There is a persistent need to adjust the volume while talking which is not recommended.The Bluetooth version doesn't have an audio jack that means there is no way to use this headset once the battery goes out. But given that it lasts 16 hours on a single charge, that also shouldn't be a major concern.
Overall, Razer Thresher does seem to sport a steep price as compared to its peers, with a price tag of $150 ($250 for the premium version), but given its sturdy built and impressive sound, it still is a decent purchase that you won't regret.
Similar Post: Sony WH 1000XM2: One of the Finest Headphones Money Can Buy