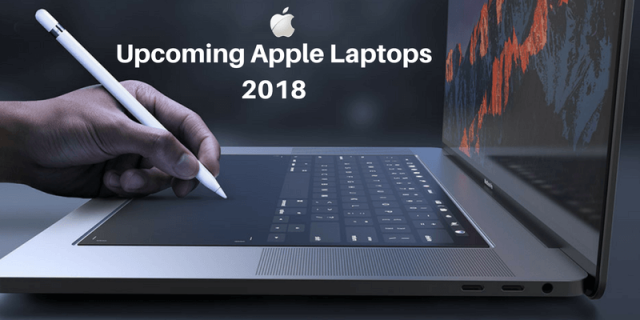 Apple's Software only WWDC 2018 is still over a month away but rumors have already outlined what we should expect from the event. And though iPhones certainly capture the spotlight of the event, there is one class of product that claims its own niche fan following- MacBooks. After all, at the time when the global shipments of laptops and computers are chilling, the very fact that MacBooks still have robust outlook indicates the interest it commands. So, if you are one such user, look out for these 3 upcoming apple laptops that Apple may be updating at the event:
See More: Upcoming Laptops 2018
MacBook Air
MacBook Air hasn't quite received any major updates in years and there are rumors of Apple discontinuing this product. But other rumors suggest quite the opposite- a major overhaul for the product. As per some reports, Apple is working to make a cheaper laptop, which common sense suggests would be a remodeled MacBook Air. Currently, MacBook Air retails at $999 for 12-inch variant while $1,299 for a 13-inch display. So, if the rumors turn out to be true, we might see a new overhaul MacBook Air within that price ceiling of $999.
MacBook
MacBooks remain the staple for Apple in the laptop segment and has consistently been updated. The faulty keyboards om current model, however, has been quite embarrassing for the company and it is very likely that it will try to make amends at the upcoming event. There are two kinds of rumors in this regard- either there may be a more affordable model of the laptop with a possibly bigger screen or the company may go ahead for a superior model with Intel Coffee Lake processors. In case, be assured that the faulty keyboard issue will be fixed and the next-gen MacBook will have some eye-catching features.
MacBook Pro
This premium offering from Apple too has received updates like clockwork in the last couple of years and there is no reason to make an exception this time. However, lately, Apple has come under much criticism for not offering 4K displays and 32GB memory- something the premium laptops from other brands have. Generally, we wouldn't expect Apple to cave-in to user's demand but given its faulty keyboard fiasco, it might just offer those specs. The only problem is that its current Intel Coffee Lake processors do not support that much memory and the next-gen Intel Cannon Lake chips are reportedly still aren't ready for public release. So, our take is that while the wish of 4K display might get fulfilled, it's still early for 32GB memory in MacBooks.